Medical Technologist Practice Test
For those wishing to be a certified medical technologist, a certification exam is required. The purpose of this exam is to make sure that each applicant is qualified and has the knowledge and skills needed to excel in that career. The test will take three and a half hours to complete.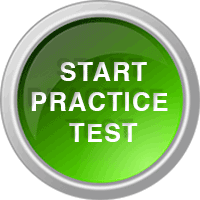 Eligibility
There are four ways in which you can go about being certified for this position. The first three of these require you to take the certification exam. The fourth provides that another exam of equal importance has been taken and successfully passed. Below you will find the eligibility requirements of each of the four routes to becoming a certified medical technologist.
Education

Medical Technologist Review
What Is The Application Process?
The application to take the MT certification exam can be done online. At the time of application, you must submit a fee of $180 to take the exam. This is non-refundable and secures your application validity for up to one year.
Once your application has been approved, you will receive an Authorization to Test letter from AMT. You will then be able to schedule your exam.
If you are taking the exam at your school, your instructor will give you all the information needed about the testing date, time, and place.
All other applicants must register to schedule their exam through Pearson at pearsonvue.com/amt or by calling them. You may schedule your exam at a time and place that is most convenient for you at several locations throughout the U.S., including on some military bases.
What Should I Bring?
You will need to bring two matching forms of identification. Both must contain your signature and one must have a photo. Acceptable valid forms of ID are:
Driver's license
State ID card
Military ID
Passport
You must also bring your authorization letter to the testing site.
It is important to arrive at least 30 minutes early. Arriving late, not showing up, or canceling in the last 24 hours will ensure that you reschedule and pay a retesting fee of $110.
What The Exam Covers?
The MT certification exam consists of 200-230 multiple choice questions on the following topics. You will be given a total of 3.5 hours to complete it.
General Laboratory 12%
Clinical Chemistry 19%
Hematology 13%
Coagulation and Hemostasis 7%
Immunology and Serology 9%
Immunohematology 10%
Blood Banking and Transfusion Services 6%
Microbiology 15%
Urinalysis and Body Fluids 9%
When Do I Receive My Scores?
You will receive your scores as soon as you have completed the exam by computer. If you have passed, your official certificate and card will be mailed to you within 7-14 days.
If your application is waiting for any documents, your certificate and card will not be mailed to you until all the necessary documents have been received. You are not considered certified until you have received your official documentation from AMT.
How To Prepare?
Mometrix has prepared a study guide and set of flash cards to help you prepare for and make the most of this exam. These will include sample questions so that you are familiar with the formatting, wording, and style of the exam. Both would be a great asset for your testing experience.
Medical Technologist Study Guide
Mometrix Academy is a completely free med tech certification resource provided by Mometrix Test Preparation. If you find benefit from our efforts here, check out our premium quality Medical Technologist study guide to take your studying to the next level. Just click the Medical Technologist study guide link below. Your purchase also helps us make even more great, free content for test-takers.
Medical Technologist Study Guide