Medical Technologist Practice Test
The Medical Technologist practice test will assist you in passing the Medical Technologist Certification Exam, which is a test that will assess the test-taker's knowledge and ability to perform adequately in a medical technology setting. The Medical Technologist Certification Exam will have 200 to 230 multiple-choice questions that will cover 11 different topics. The topics are as follows: General Laboratory; Chemistry; Hematology; Coagulation and Hemostasis; Immunology and Serology; Immunohematology; Blood Banking; Bacteriology; Parasitology; Mycology; and Urinalysis. The free Medical Technologist practice test addresses the same topics. The test will take three and a half hours to complete.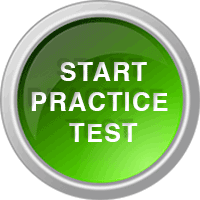 Medical Technologist Study Guide
Mometrix Academy is a completely free med tech certification resource provided by Mometrix Test Preparation. If you find benefit from our efforts here, check out our premium quality Medical Technologist study guide to take your studying to the next level. Just click the Medical Technologist study guide link below. Your purchase also helps us make even more great, free content for test-takers.
Medical Technologist Study Guide
Medical Technologist Flashcards
Mometrix Academy – Home
Provided by:
Mometrix Test Preparation
Last updated: 11/06/2017
Find us on Twitter: Follow @Mometrix