Maternal Newborn Nursing Practice Test
The Maternal Newborn Nursing Exam is administered by the National Certification Corporation. After completing the requisite training and work experience, candidates are able to take the exam to become certified maternal newborn nurses with the designation Registered Nurse Certified in Maternal Newborn Nursing.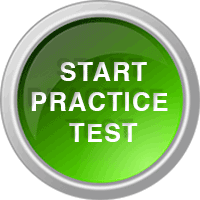 What Are the Eligibility Requirements?
To be eligible to take the exam, you will need a valid registered nurse license in either the United States or Canada and at least two years' experience comprising at least 2,000 hours of practice time in maternal and newborn care. Experience can be either in patient care, education, administration, or research. You will also need to show evidence of employment in the specialty sometime in the previous 24 months.
What is the Application Process?
Exam applications are only accepted through the National Certification Corporation website. You can apply anytime but allow four weeks for application processing and authorization. You will need to take the exam within 90 days of receiving your approval. Once you receive approval you can schedule the specific date and time of your exam.
What is the Exam Fee?
The fee to take the Maternal Newborn Nursing Exam is $325, including a non-refundable $50 application fee. This fee is paid when you apply to take the exam.
What Is the Exam Format?
The exam is delivered via computer and offered year-round by appointment Mondays through Saturdays at authorized testing centers. You will have three hours to complete the 175 multiple-choice questions that make up the exam. Your score will be based on 150 of the questions. The additional 25 questions are evaluated as pretest questions. They are distributed randomly throughout the exam so you must answer every question. There is no penalty for an incorrect answer. It cannot hurt to guess if you're not sure which answer is correct.
What Do You Need on Exam Day?
You will need two valid forms of signature identification, one with a photo. You may bring a sweater or jacket to wear as needed during the exam. You may also bring a basic, noise-free, non-programmable, battery-operated calculator. You may not bring any other personal items into the test center. This includes cell phones, purses, bags, notebooks, food, and water. You should plan to arrive at the test center at least 15 minutes before your scheduled exam time. You will have time to become familiar with the computer system prior to the start of the exam.
How Is the Exam Scored?
You will receive a report at the test center immediately after completing the test as to whether you passed or failed. You will receive official results by mail.
Maternal Newborn Nursing Certification Exam
Maternal Newborn Nursing Certification Exam
What is the Content of the Exam?
The questions on the exam pertain to the care of newborns and their families from birth to six weeks of age in both hospital and community settings.
Exam questions are distributed across the following domains:
1. Factors Affecting Maternal and Neonatal Outcomes (10%)
Questions in this domain will evaluate your knowledge and skills in:
Factors related to the mother's and newborn's health before, during, and after delivery, including maternal age, health, risk factors, fetal assessment including heart rate, medications used in labor, complications of labor, and method of delivery
2. Maternal Assessment and Management from Delivery Through Six Weeks Postpartum (44%)
Questions in this domain will evaluate your knowledge and abilities relating to:
Understanding and assessing the physiologic changes, including laboratory results, across the reproductive, cardiopulmonary, genitourinary, gastrointestinal, hematological, and endocrine systems.
Patient care and education, including how to conduct a complete postpartum health assessment, knowledge of common medications, common problems and medical complications, and understanding of patient education for postpartum mothers
Lactation and newborn feeding, including nutrition for lactating mothers, proper positioning for breastfeeding, frequency and duration of breastfeeding, breast and nipple care, ways to supplement breastfeeding, and how to express and store breast milk, potential complications or concerns related to breastfeeding, bottle feeding, separation of mothers from newborns, and potential newborn complications
Family dynamics after childbirth, including how parents and newborns interact and potential barriers to interactions, how new mothers take on their roles, how siblings handle family changes, factors that influence family integration, adoption, and perinatal grief
Maternal health complications, including hemorrhage, thrombophlebitis, infections, hematoma, diabetes, mental health issues, and chronic hypertension
3. Newborn Assessment and Management (44%)
Questions in this domain will evaluate your understanding of and abilities relating to:
Care for newborns for the first four hours following birth
Comprehensive physical assessment including neurobehavioral and sensory systems as well as assessment of the newborn's respiratory, gastrointestinal, integumentary, musculoskeletal, endocrine, and genitourinary systems
Newborn care and family education including cord care, elimination, feeding, circumcision, comfort measures, screening, car seat safety, skin care, safety, proper sleep positioning, medications, vitamin k,
and vaccinations
Recognizing and handling medical complications including those related to the cardiac, respiratory, gastrointestinal, musculoskeletal systems, those affecting the head, ears, eyes, nose, and throat; hematopoietic disorders, neurological problems, genitourinary concerns, infectious diseases, and endocrine, metabolic, or genetic disorders
4. Professional Issues (2%)
Questions in this domain will evaluate your understanding of and knowledge of:
Legal and ethical issues including consent, liability, proper documentation and use of health records, negligence, and malpractice
Professional concerns including staffing and professionalism
Following research-backed practice standards
Ensuring patient safety
What's the Best Way to Prepare for the Maternal Newborn Nursing Exam?
Your experience in this specialized nursing field provides the foundation for your success on the exam. To build on that foundation and ensure a passing score on exam day, however, requires some planning and preparation. The exam questions cover a broad spectrum of content. You should prepare strategically so you'll be ready. The experts at Mometrix have created two valuable tools to help you meet the challenge. The Maternal Newborn Nursing Exam Study Secrets Guide with practice test questions and The Maternal Newborn Nursing Exam Flashcards Study System are carefully researched and designed to serve as your roadmap to success on exam day. These study aids not only reinforce the content you have learned in your practice but also teach you how to apply that knowledge while using proven test-taking strategies. The Exam Secrets Study Guide includes essential strategies to help you use your study time most effectively. A companion to the Guide, the Flash Cards Study System is an easily portable tool for on-the-go study of the most critical information for the exam. Together, these two study resources will help you prepare strategically and succeed with confidence on exam day.
Maternal Newborn Nursing Study Guide
Mometrix Academy is a completely free Maternal Newborn certification resource provided by Mometrix Test Preparation. If you find benefit from our efforts here, check out our premium quality Maternal Newborn Nursing study guide to take your studying to the next level. Just click the Maternal Newborn Nursing study guide link below. Your purchase also helps us make even more great, free content for test-takers.
Maternal Newborn Nursing Study Guide
Maternal Newborn Nursing Flashcards