IBLCE Practice Test
The International Board of Lactation Consultant Examiners or IBLCE is a certification board of nearly 30,000 international members from 108 countries. They offer an exam that, if passed, qualifies an individual for work as a health care professional who specializes in breastfeeding management. The exam is computer based and has a total of 175 multiple choice questions.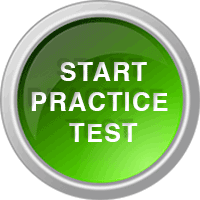 Who is Eligible?
There are three areas in which you much meet certain criteria to be eligible to take this exam.
Health Sciences Education
You must complete at least 14 health sciences subjects in one of the following ways:

by being educated in a clinical healthcare profession on the IBLCE Recognized Health Professions List or are able to provide evidence that your clinical health profession is recognized by a governmental authority


completing education in the 14 health science areas described in the Health Science Education Guide


Lactation Specific Education
You must complete at least 90 hours of education in breastfeeding and human lactation within the last 5 years before you apply to take the exam.
Lactation Specific Clinical Experience
Based on which pathway you use, you must complete a certain number of hours of clinical experience within the last 5 years.

Recognized health professionals and breastfeeding support counselors

1000 hours of clinical practice in a supervised setting



Accredited Lactation Academic Programs

Complete an accredited lactation program that includes at least 300 hours of supervised clinical practice



Mentorship with an IBLCC

500 hours of supervised clinical practice under an IBLCC




How to Apply?

To apply to take the IBLCE exam you must first go to the IBLCE Credential Management System Login Page. Here you will be able to create an online account if you are new user or login and resubmit an application for retesting.




During this process you will be asked to verify your identification and certain credentials that make you eligible. You will be asked to fill out several forms, one of which will be a payment form.




Payments for the exam are tiered by the country that you reside in, as not all countries are on the same economic level. Tier 1, which includes the U.S., is $660 for an initial exam and $330 to retest.




After your application and payment has been submitted, you will be notified through your IBLCE account once it has been approved. If you have been selected to take the exam, you will be given access to register for and schedule the test.




When and Where

Exams are offered every year in April and October on various dates. The April exam is only available through Computer Based Testing (CBT) in the English language. In October, the exam is offered in 17 languages.




Paper and Pencil exams are typically only offered when a CBT is not available in your geographic location. When you schedule your exam, you will be able to choose a testing site that is closest to you as long as space is available.




What Should I Bring?

You should plan on arriving to the testing site about 30 minutes before your scheduled exam. Arriving late will ensure that you are not allowed to test on that date and you will not be able to receive a refund.




You will need two forms of identification to be brought with you. One of these forms must contain your photo.




You are not allowed to bring personal items of any kind with you take the test. All personal belongings such a jewelry, bags, and watches will be kept in a designated locker during the test. All materials needed for testing, including paper, pencils, and calculators, will be provided for you.




What is Covered?

The test is made up of two main parts. One half includes graphics such as images and graph and is usually tested in the afternoon session. The half without pictures is typically taken during the morning session. The exam as a whole is typically 4 hours long.




The exam is designed to test your knowledge in the following areas:




Development and Nutrition
Physiology and Endocrinology
Pathology
Pharmacology and Toxicology
Psychology, Sociology, and Anthropology
Techniques
Clinical Skills




How is it Scored?

The exam is graded using pass/fail criteria. Your score will be based on the number of correctly answered questions. For April exams, your results will be posted to your IBLCE account near the end of June. For October exams, they will be available at the end of December.




How Can I Prepare?

Mometrix is now offering study guides and a set of flash cards to help you with your test preparations. These will allow you to understand exactly what is covered on the exam. They also provide sample questions so you know how the questions will be formatted and worded. Check both the study guide and flash cards out to get the most out of your testing experience.




IBLCE Study Guide

Mometrix Academy is a completely free resource provided by Mometrix Test Preparation. If you find benefit from our efforts here, check out our premium quality IBLCE study guide to take your studying to the next level. Just click the IBLCE study guide link below. Your purchase also helps us make even more great, free content for test-takers.







Mometrix Academy – Home




Provided by: Mometrix Test Preparation


Last updated: 08/31/2018