Improve Your Score in Hours With This HiSET Study Guide.
Use the methods in this book to get an extraordinary score.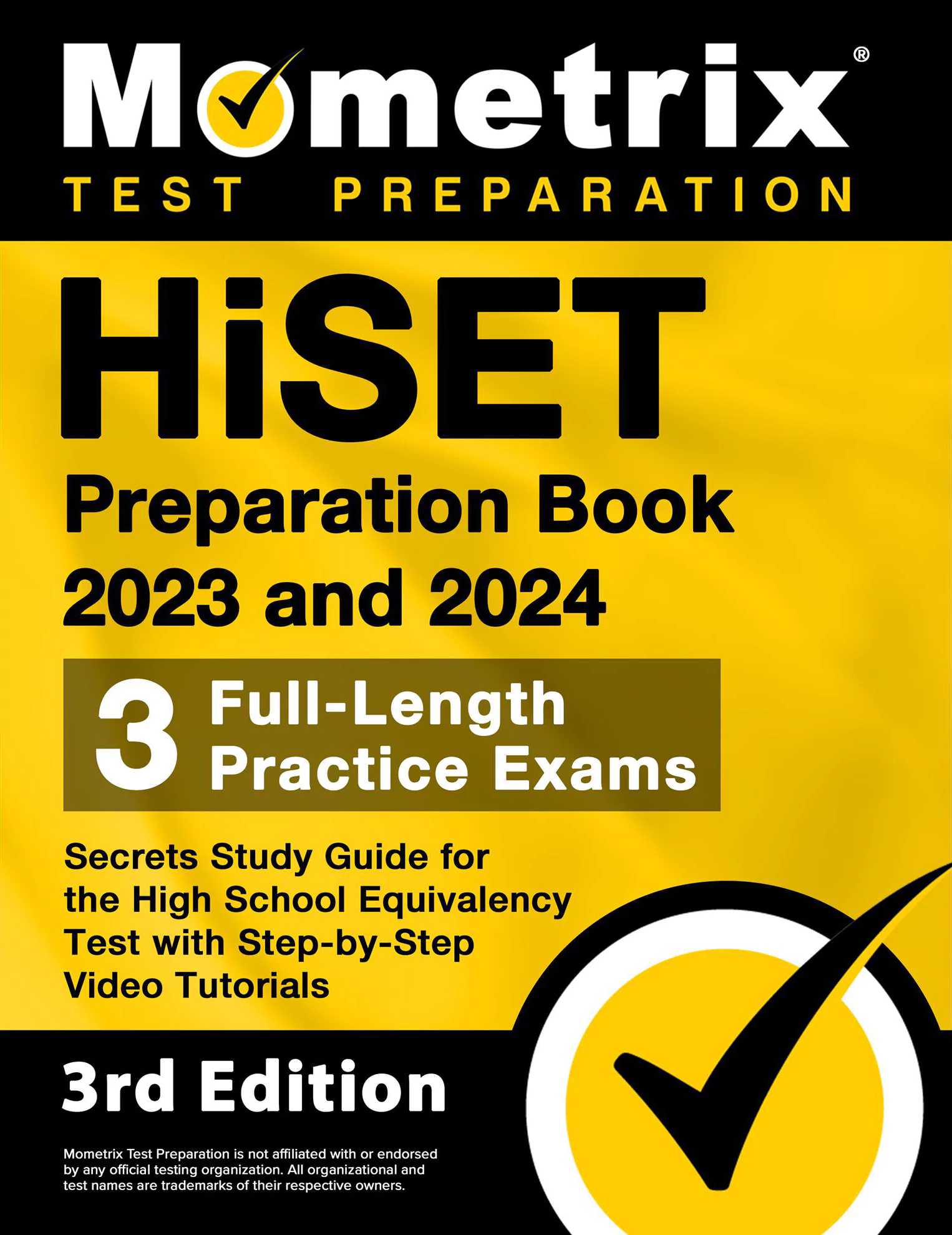 The Mometrix HiSET study guide is packed with valuable resources such as lessons, end-of-chapter quizzes, practice tests, and 350+ videos. These are all easy to use and more than detailed enough to get you a high score.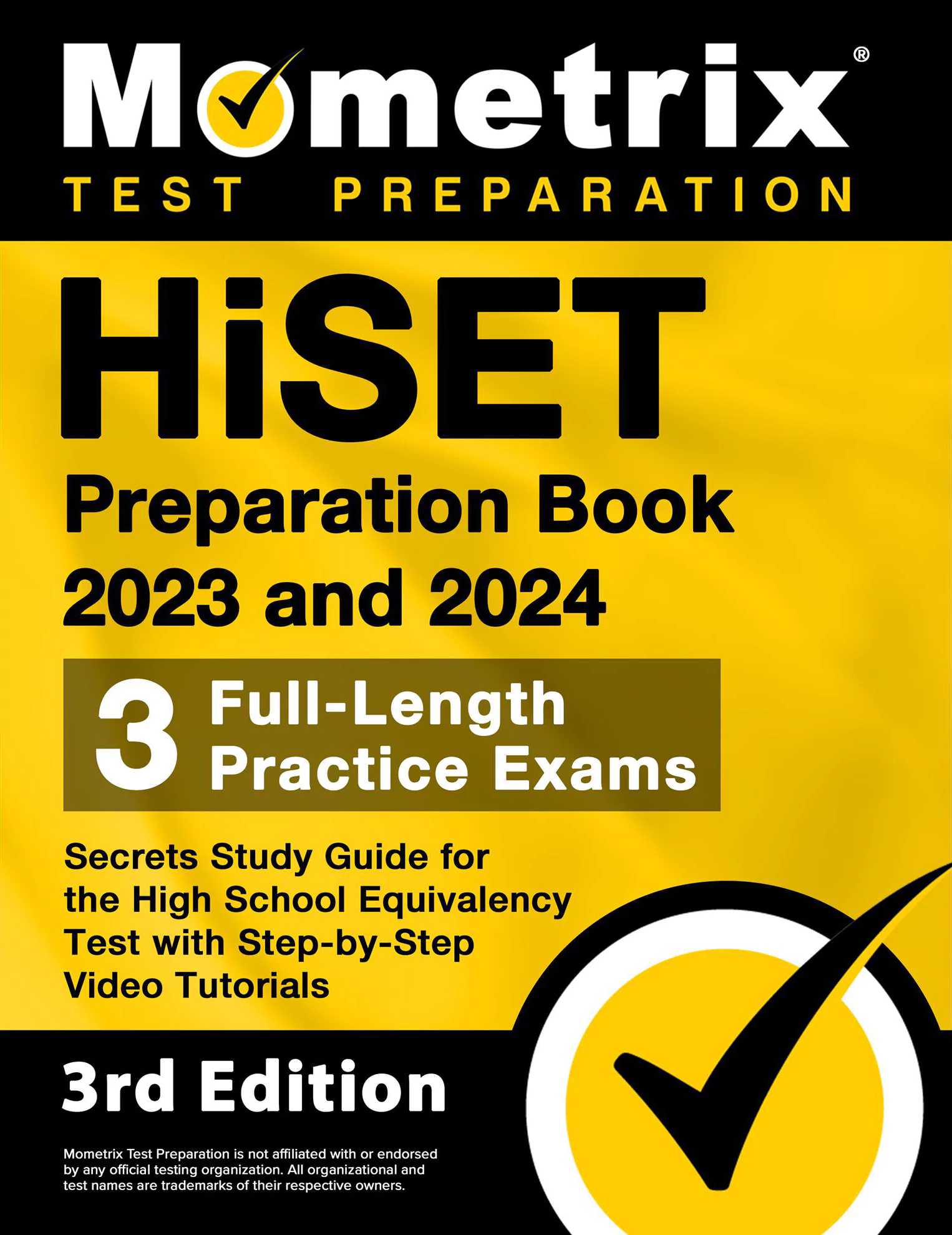 "Easy to understand. Everything is broken down as simply as possible. A great coaching tool."
– Kim
"Great book, quick ship. Very thorough coverage."
– Patricia
"I have only had the book for a couple of days, but can already say it will be my most used resource."
– Trent
"i think this book has a great way of breaking everything down and simplifying all subjects of the test."
– Anthony
"My girl ended up getting her GED/Hi-Set diploma in 19 days due to this book thank you so much!"
– Jonathan
"Nothing better than having the right book for my test. Thank you!"
– Misael
"Going through the book I really feel confident about moving forward."
– Latoya
3 HiSET Practice Tests to Improve Your Score.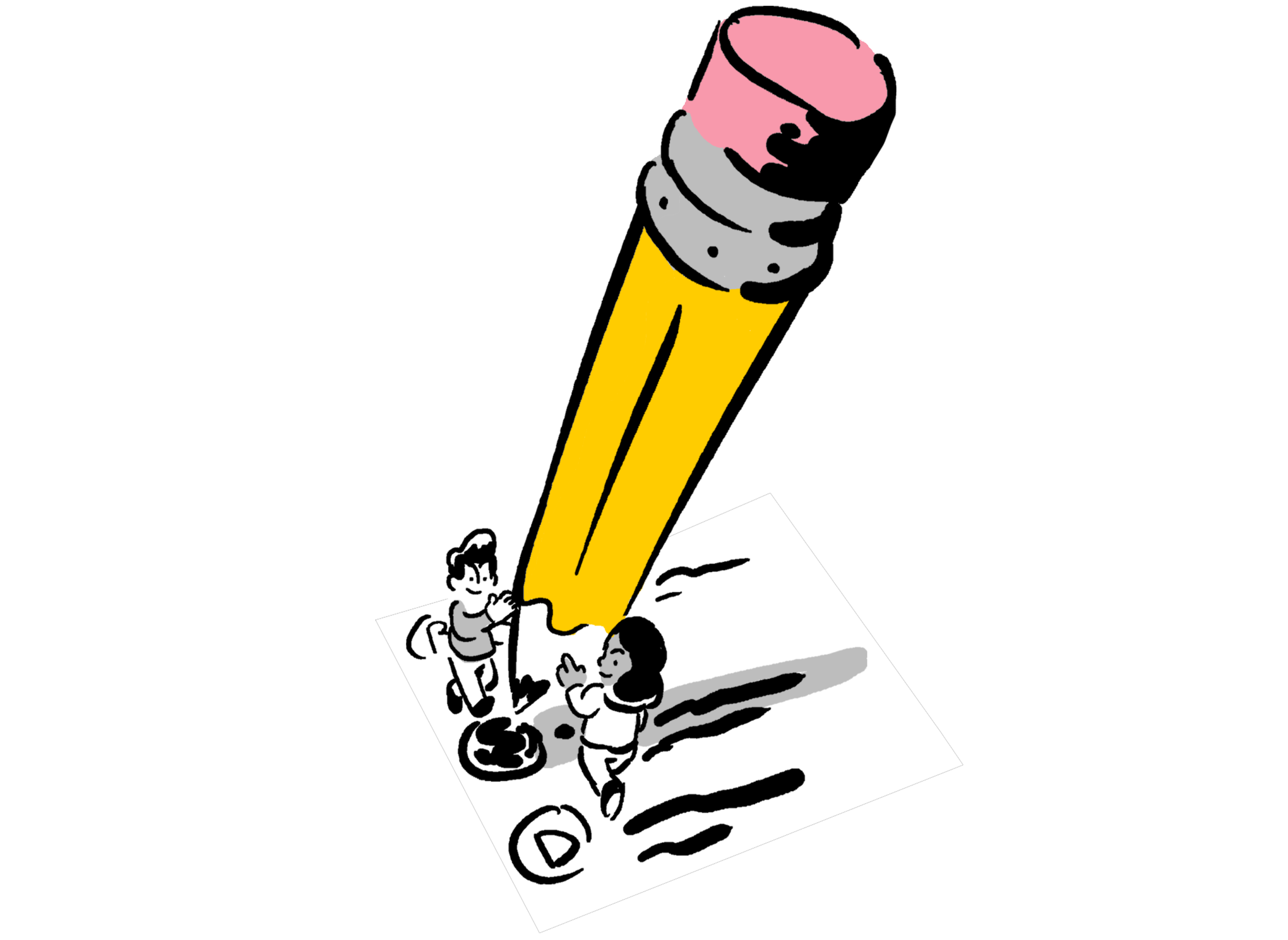 This study guide has 3 practice tests that match the exact format of the actual exam. Our test experts have spent countless hours designing the ultimate practice tests.
These practice rounds will show you what you need to brush up on. The opportunity to simulate the testing experience is invaluable.
Why?
Because if you realize you missed a bunch of statistics questions on the practice test, you can review those concepts before you take the actual exam. With this method, your score will improve by leaps and bounds.
Taking these practice tests will prepare you to remember rules and formulas quickly, keep a steady pace, and avoid panicking.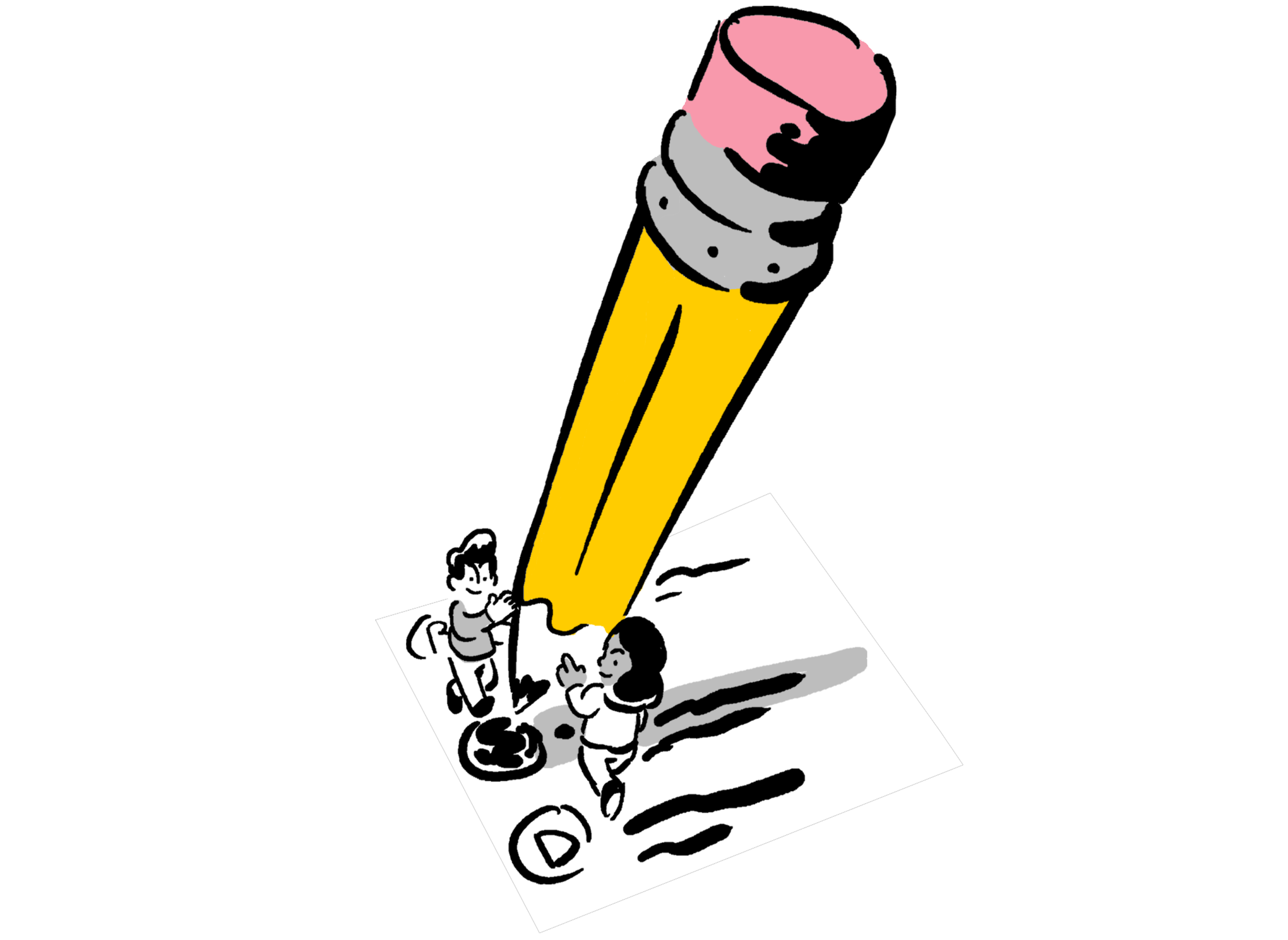 350+ HiSET Video Tutorials at Your Fingertips.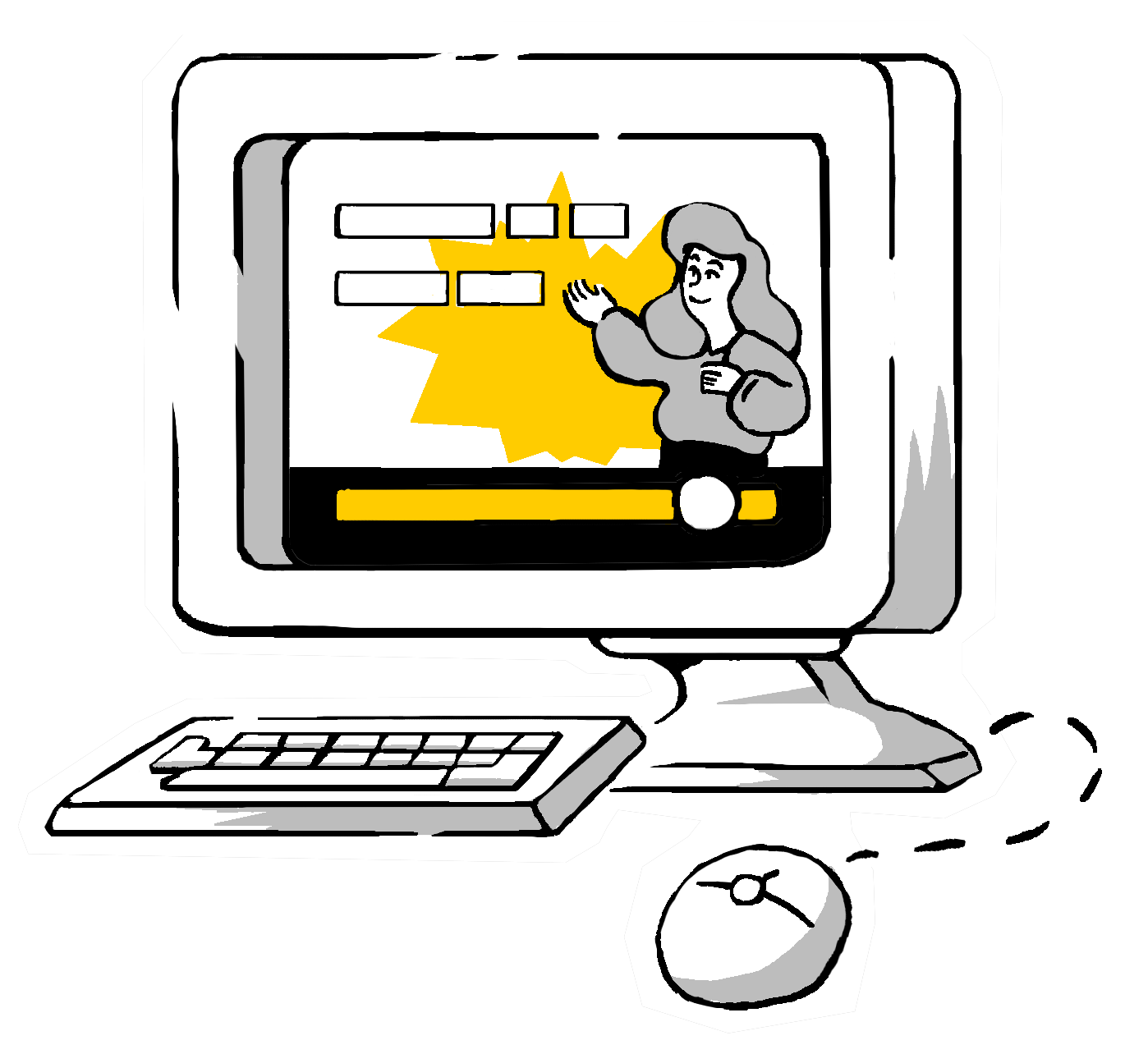 Sitting down and reading a sea of endless text can be frustrating, eye-straining, and tedious. Plus, comprehending a concept is easier when you can see a problem being worked out.
This study guide has 350+ video tutorials that will rock your world.
Yes, that wasn't a typo…three-hundred and fifty-plus videos at your fingertips. With resources like this, you'll nail the HiSET.
Imagine how easy this exam would be if you just used this prep book.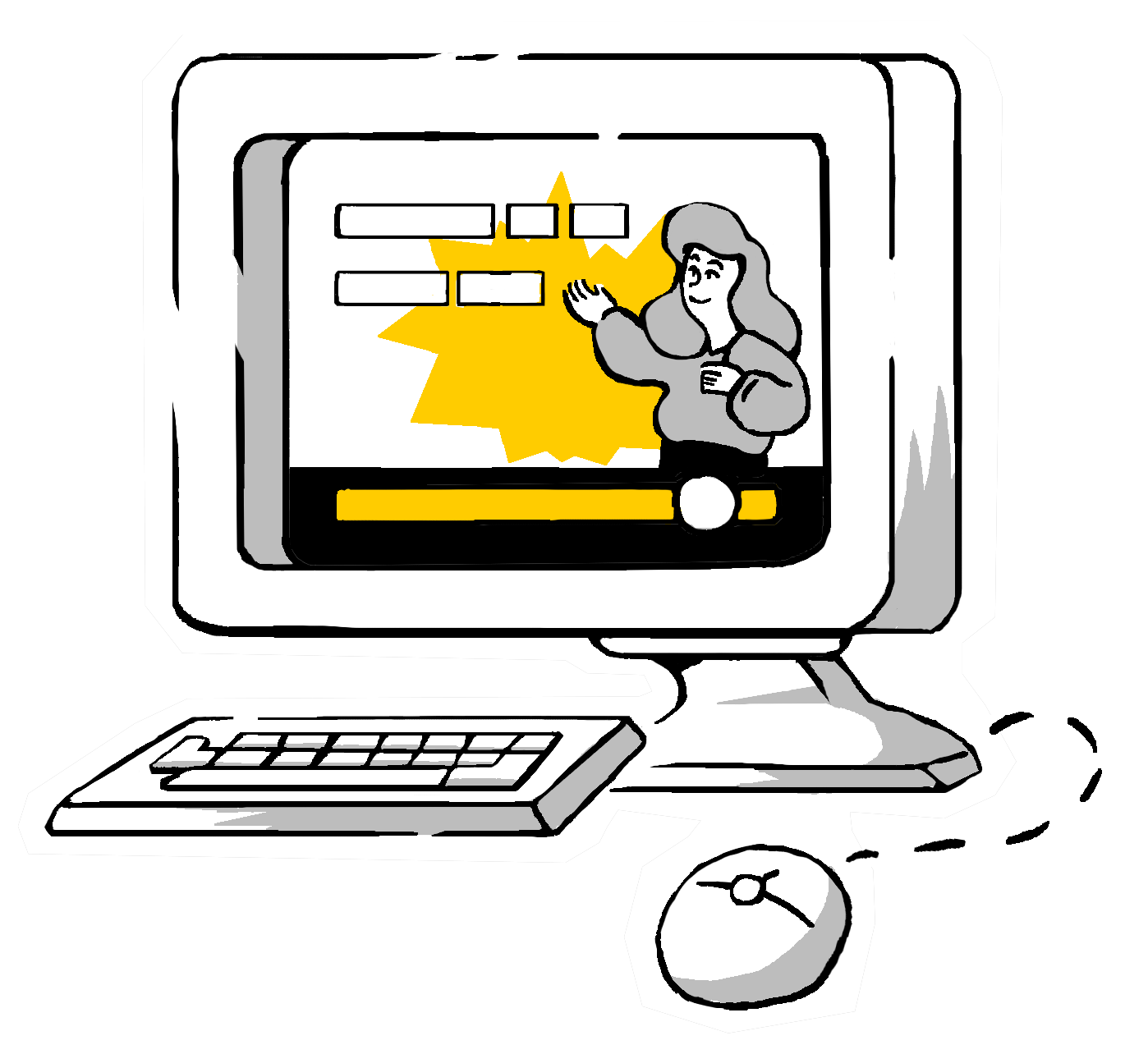 Prepare Yourself for the Math Section.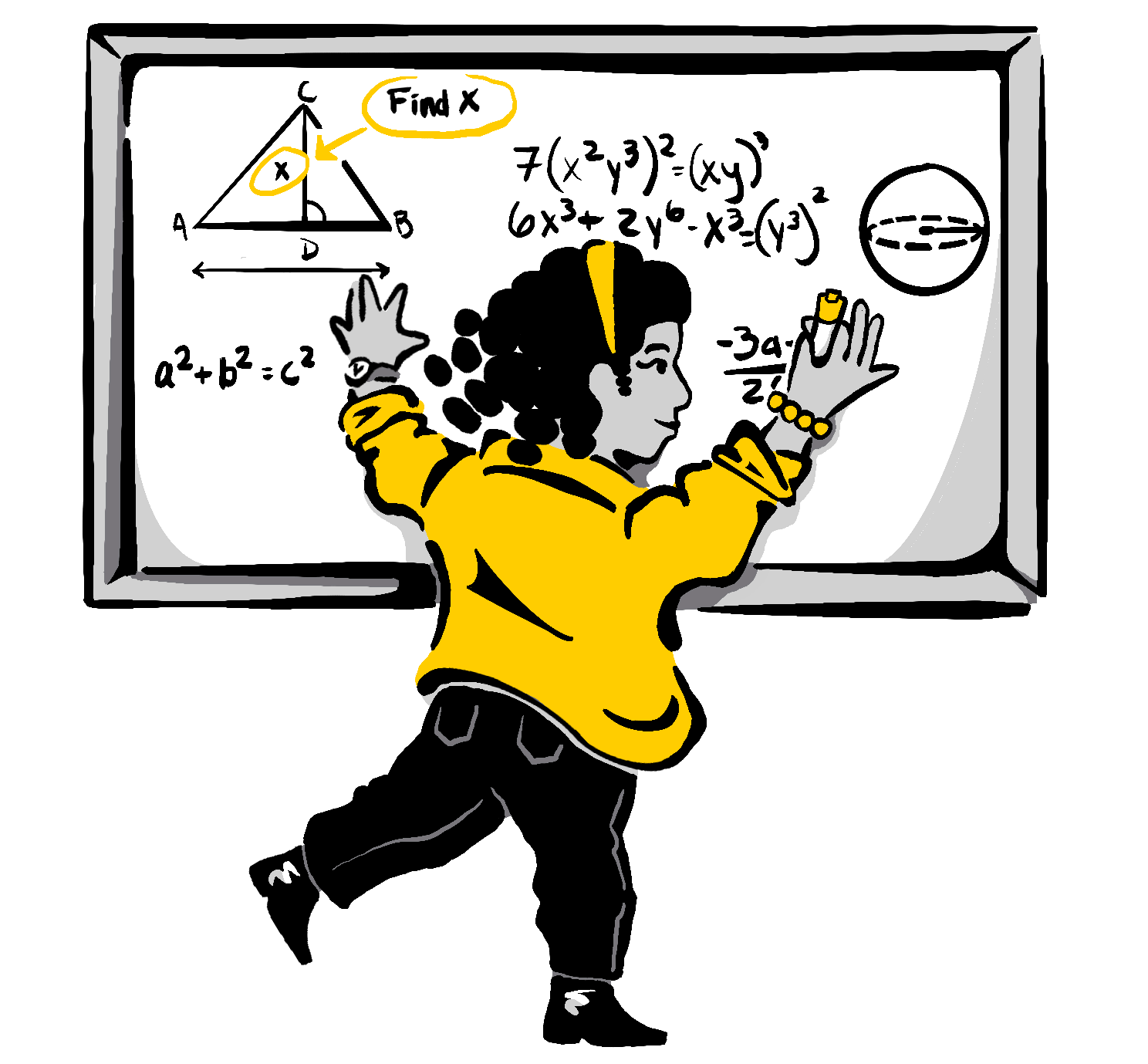 The difficulty of the HiSET math problems can be a concern for many test takers.
They think things like, "What if my math score brings down my composite score?" "What if I forget the formulas?" Don't stress out or worry about the math section.
This study guide will walk you through each problem, give you tips on solving equations, and provide you with plenty of practice questions. By the time you walk in to take the test, you'll be 100% confident in your ability to ace the math section.
This guide covers numbers, operations, measurement and geometry, data analysis, probability, statistics, and algebra concepts.
You will be prepared to answer every question on the exam!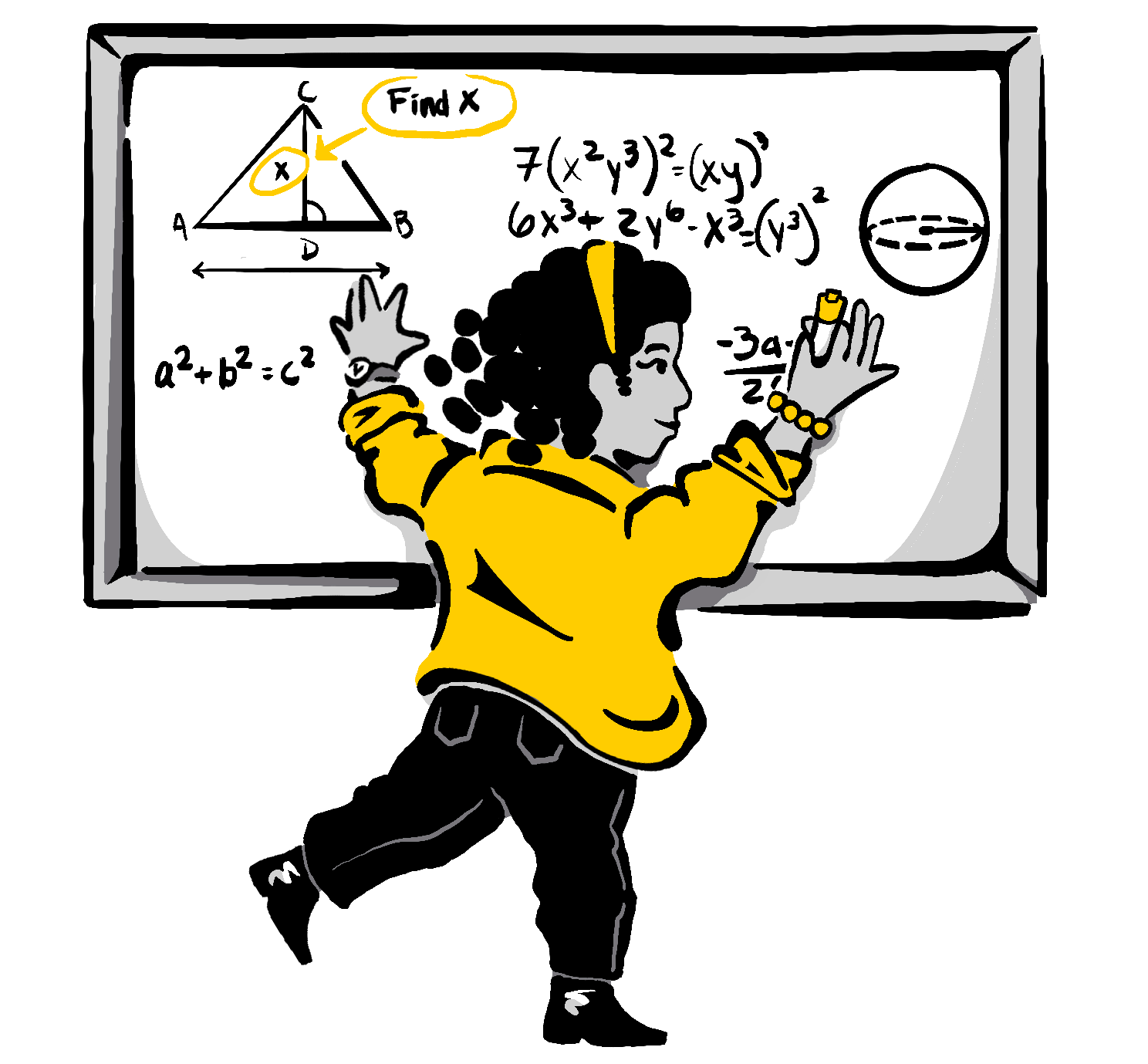 Pass This Test No Matter What Age You Are.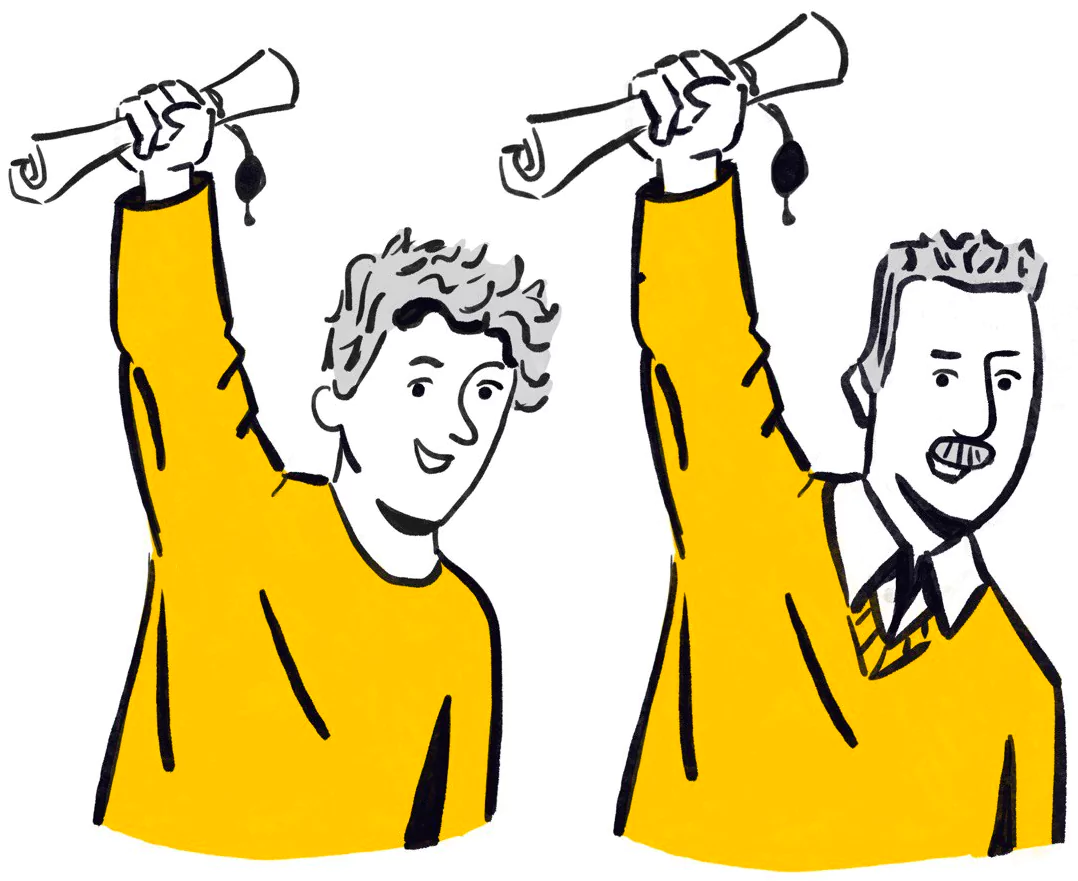 This is a test that you want to take seriously.
The HiSET will help you achieve your college and career dreams. It shows your capability, dedication, and abilities.
Whether you are 17 or 45, you can take hold of your life with this test. In order to do your very best on the exam, you need the best materials. This study guide can prepare you to take this test in stride.
With all the methods and materials organized in this book, you can easily reach your maximum potential.
It's time to take the HiSET.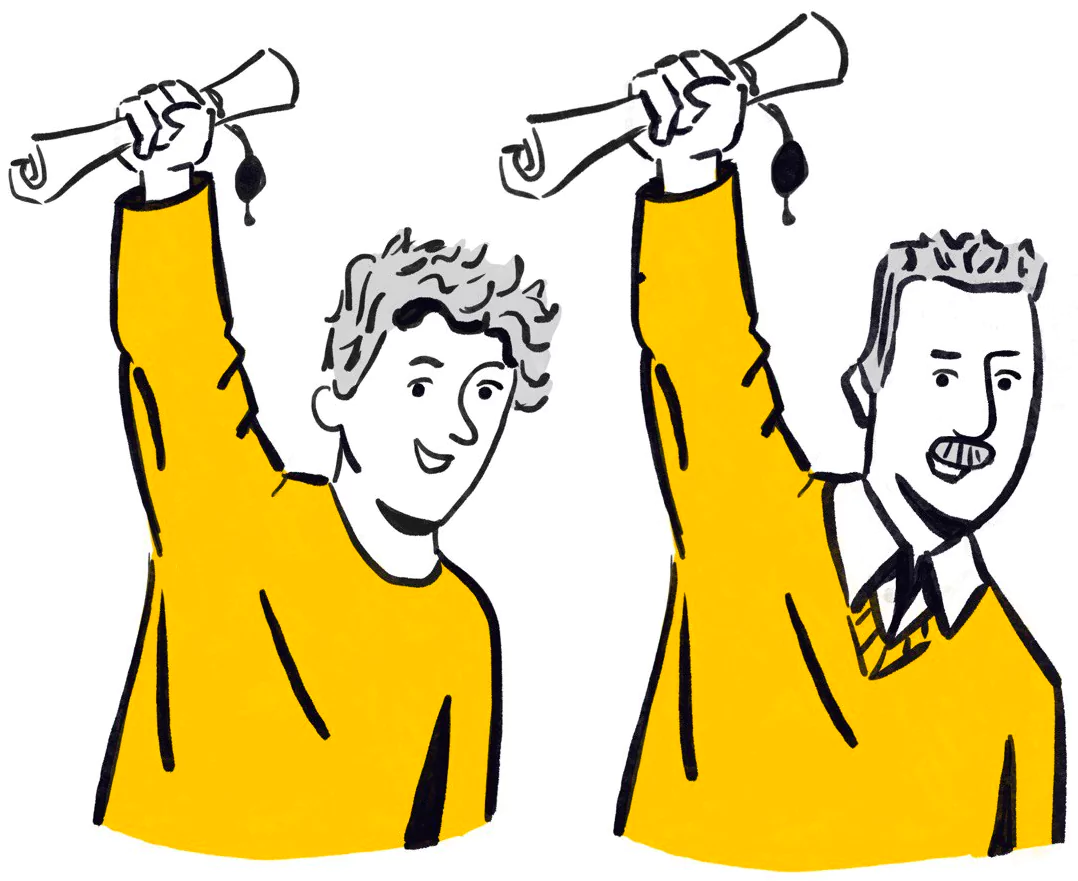 The HiSET Study Guide Comes With a One Year 100% Money Back Guarantee!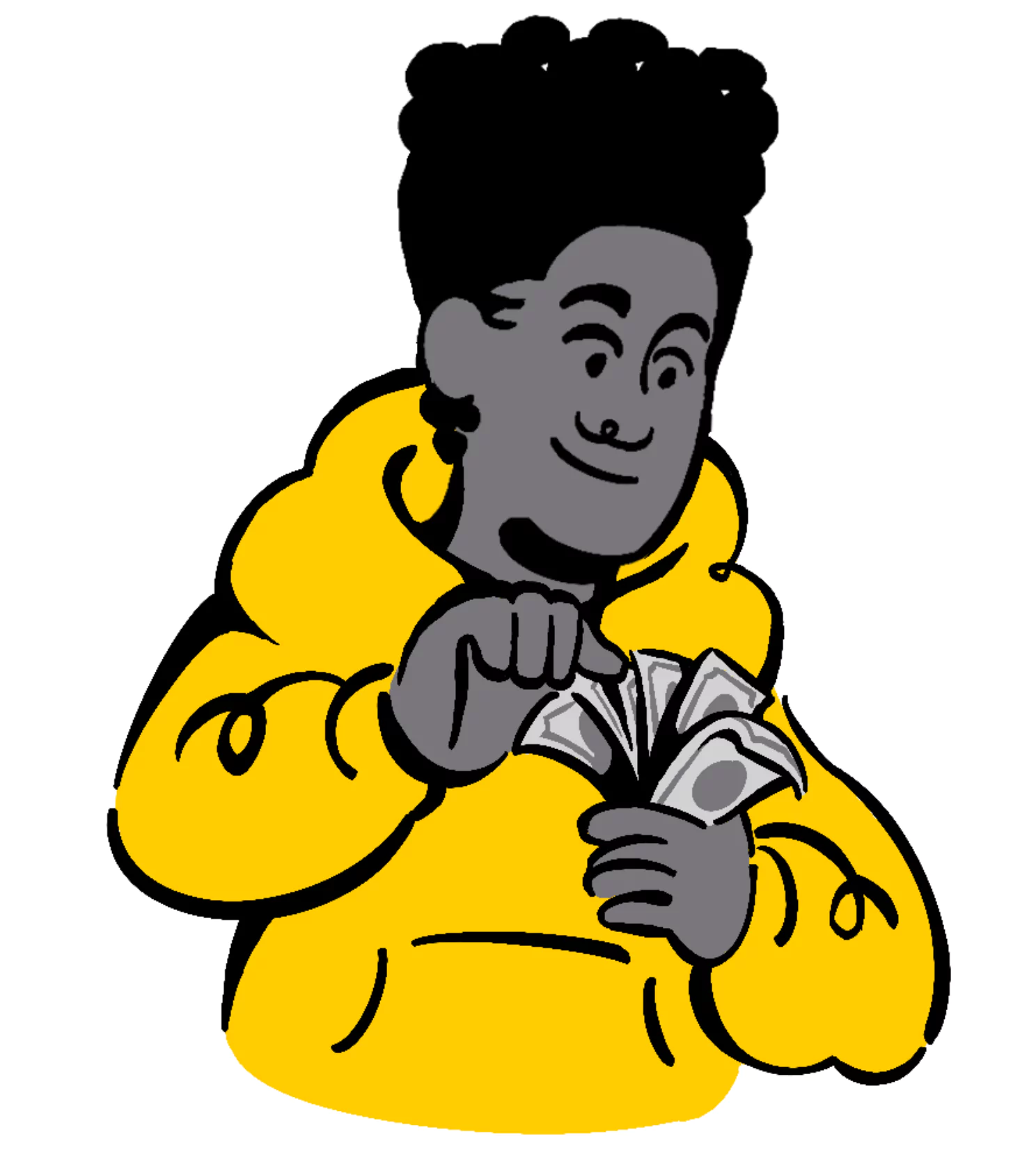 Are you worried that this study guide isn't the one for you?
Everyone likes different things, so it's understandable if you have doubts. In light of this, the study guide comes with a one-year money-back guarantee.
Yes, you read that right! You can use this study guide for an entire year (more than enough time to pass your test) and still get every penny back!
This will provide you with a safety net in case the guide doesn't do everything we say it does.
Why would we risk you using our study guide only to return it? What is in it for us? Mometrix has complete confidence in this study guide. We believe you will find it easy to use, well-organized, and worth every penny. We take this 'risk' because there isn't any risk to it.
And if you do want to return the study guide, you can, without any hassle. It's simple, uncomplicated, and very convenient.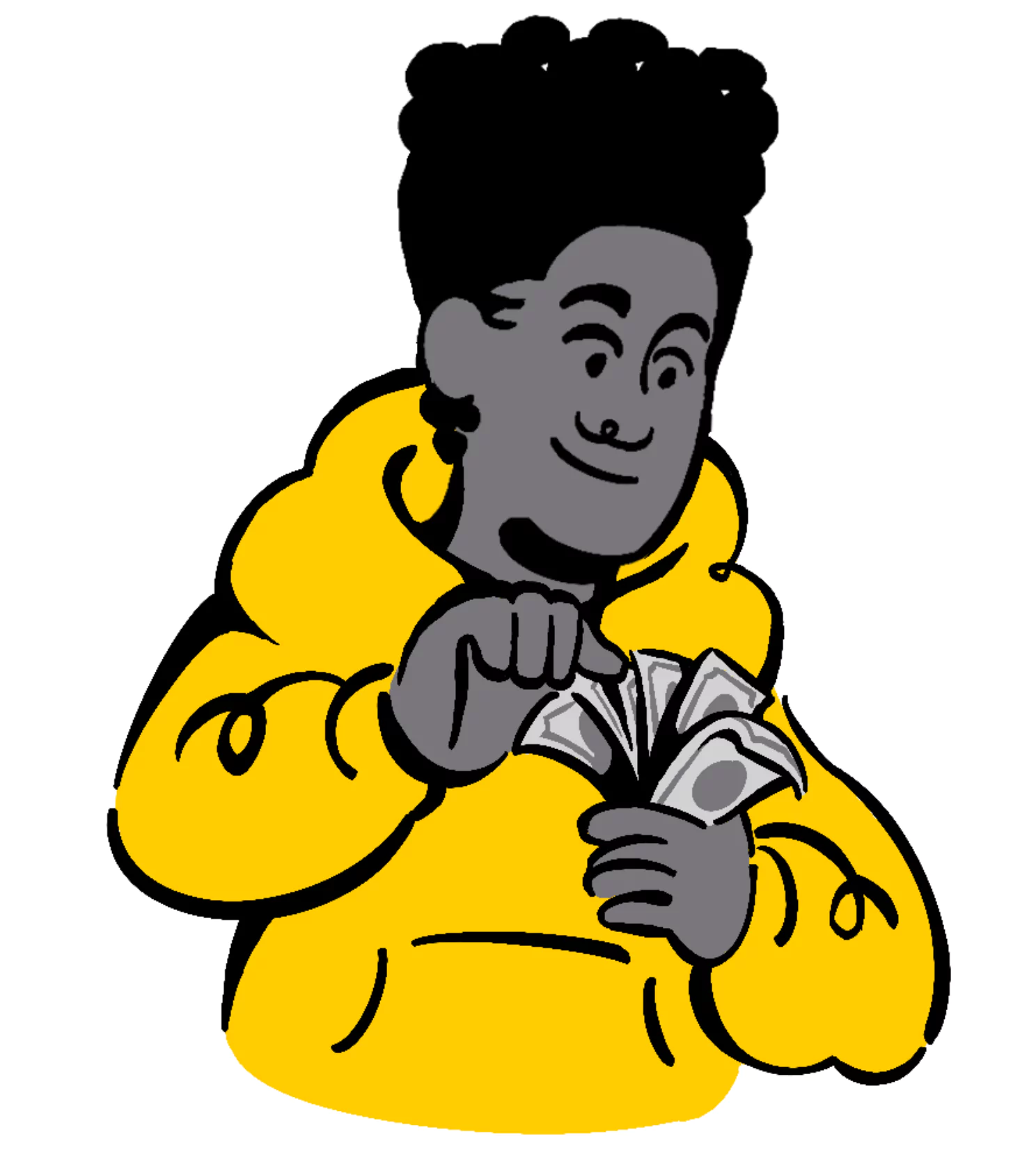 Get More Than A HiSET Prep Book
Bonus #1: Change Your Study Methods.
Studying for an exam isn't as simple as it looks. If you haven't already guessed, just sitting down and reading about information isn't the best method of studying.
Our test experts have put countless hours into researching the best tips to give you. This study guide will teach you many things that will optimize your test score.
It will teach you how to study, how much and when, and what kind of environment is best for comprehension.
The "How to Study" section is going to be a game-changer!
Bonus #2: Get Rid of Test Anxiety.
Don't let test anxiety be your Achilles heel. Anxiety can ruin the score you worked so hard for. You need to eliminate every contributing factor to stress. The unsteady feelings in your gut can impact your score.
What if I told you that you can actually prevent this?
This study guide has an entire section of tips and strategies to get rid of your anxiety. These tips were created from the latest research on test anxiety. They are easy, accurate, and effective.
Imagine the amount of confidence you would have if you walked into the room fully prepared *and* calm.
Let's make it a reality.
Bonus #3: HiSET Quick Reference Guide.
There is lots of information that you will need to cover for this test, but it is good to sort out which information is more important to master.
Have you ever heard of the 80/20 rule? If you haven't, here is a brief explanation: 80% of what needs to be learned can be covered in 20% of the time. This applies to studying for a test. It's a powerful weapon to wield if you understand how to use this rule.
This study guide comes with a quick reference guide. It's a book with condensed study material. It has all the really important pieces of information you need, such as concepts the test will repeat several times.
Raise your HiSET Score
HiSET Study Guide Reviews