Gerontological Nurse Practice Test
The Gerontological Nurse practice test will assist you in passing the Gerontology Nurse Certification Exam, which is a test used to ensure that nurses who want to enter into the gerontology field are adequately knowledgeable and qualified. The Gerontology Nurse Certification Exam will be 150 multiple-choice questions that cover 11 different topics. The topics are as follows: health issues; lifestyle, health changes, and vulnerability in older adults; nursing process, health promotion and wellness, communication, management and leadership, legal and ethical issues, education, aging as it relates to older adults, and research. The free Gerontological Nurse practice test will cover the same topics.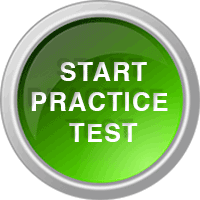 FREE Gerontological Nursing Practice Test
FREE Gerontological Nursing Practice Test
Gerontological Nurse Study Guide
Mometrix Academy is a completely free resource provided by Mometrix Test Preparation. If you find benefit from our efforts here, check out our premium quality Gerontological Nurse study guide to take your studying to the next level. Just click the Gerontological Nurse study guide link below. Your purchase also helps us make even more great, free content for test-takers.
Gerontological Nurse Study Guide
Gerontological Nurse Flashcards
Nursing Certifications – Home
Provided by:
Mometrix Test Preparation
Last updated: 08/28/2018