Funeral Service Practice Test
The Funeral Service practice test will assist you in passing the Funeral Service Exam, which is a comprehensive assessment that is used to determine whether or not someone has the knowledge to enter into the funeral service profession. The Funeral Service Exam has two main sections, each containing their own subsections; Arts and Sciences. The Arts section will include topics such as: sociology and funeral service history, psychology, funeral directing, business law, funeral service law, funeral service merchandising, and accounting and computers. The Sciences section will test on the knowledge of the following topics: embalming, restorative art, microbiology, pathology, chemistry, and anatomy. The free Funeral Service practice test will cover the same topics.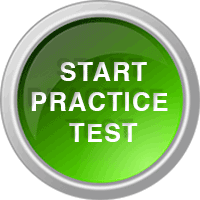 Funeral Service Study Guide
Mometrix Academy is a completely free resource provided by Mometrix Test Preparation. If you find benefit from our efforts here, check out our premium quality Funeral Service Exam Secrets Study Guide to take your studying to the next level. Just click the Funeral Service study guide link below. Your purchase also helps us make even more great, free content for test-takers.
Funeral Service Exam Secrets
Funeral Service Exam Secrets (Study Guide)
Mometrix Academy – Home
Provided by:
Mometrix Test Preparation
Last updated: 01/22/2018
Find us on Twitter: Follow @Mometrix