Fundamental Payroll Certification Practice Test
The exam is intended for those who wish to become formally certified as a payroll professional. It is an important step toward a successful career in payroll, sales, analysts, and other roles in the payroll industry.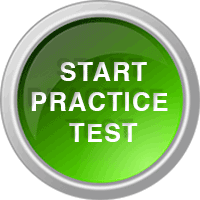 When Can I Register for the Fundamental Payroll Certification Exam?
There are two one-month "testing windows" available each year when you'll be able to take the exam. One window is in fall and the other is in spring. Register for a date within one of the testing windows online and choose the most conveniently located testing center.

Registration opens about 10 weeks prior to the beginning of the testing window. However, you should begin studying long before this and when registration opens, decide whether or not you feel you'll be fully prepared to do your best on the test with another 10 weeks of studying.

The exam fee is $450 so it's important to devote plenty of time to studying and hold off on registering for the exam unless you really are confident you'll be able to succeed.
What Kinds of Questions Are on the Fundamental Payroll Certification Exam?
There are 125 scored questions on this exam, divided across seven content areas. Here is a detailed outline of the content that will be covered on the certification exam:
Core Payroll Concepts – 40% of Questions

Worker Status
Fair Labor Standards Act
Employment Taxes
Employee Benefits
Employee/Employer Forms
Professional Responsibility
Methods and Timing of Pay
Calculation of the Paycheck – 22% of Questions

Compensation/Benefits
Involuntary Deductions and Taxes
Voluntary Deductions (both before and after taxes)
Employer Taxes and Contributions
Net Pay
Compliance, Research, and Resources – 20% of Questions

Escheatment
Regulatory – Maintaining Compliance and Accuracy of Payroll Processing
Reporting
Record Retention
Penalties
Payroll Administration and Management – 7% of Questions

Policies and Procedures (overtime, benefits, leave, etc.)
Management Skills and Practices
Communication and Customer Service
Audits – 5% of Questions

Internal Controls
Payroll System Controls
Accounting System Controls
Audit Policies and Procedures
Accounting – 4% of Questions

Accounting Principles
General Ledger Account Classification
Payroll Journal Entry
Account Reconciliation
Payroll Process and Supporting Systems and Administration – 2% of Questions

Maintaining Master File Components
Concepts and Functionalities
What Should I Expect on the Day of the Exam?
Be prepared to sit for the full three hours that the exam will take. This means coming to the testing center well-rested and having eaten a full, nourishing breakfast. You should also make sure that you arrive at least 30 minutes early in order to check in.

In addition to two valid, government-issued IDs, you should bring an approved calculator and, if needed, a direct translation only dictionary (as long as it does not provide definitions).
When Will I Find Out If I Passed?
You must score a minimum of 300 in order to pass. You'll be able to see your results and find out whether you passed immediately after completing the exam. If you didn't pass, you'll be able to see a section by section breakdown of how you performed on the test to find out which areas you'll need to work on in order to pass it on your next attempt.
How Long Does It Take to Prepare for This Exam?
The American Payroll Association recommends spending at least six months preparing for this exam. However, that recommendation includes any coursework or training you might have in the payroll industry. If you have no formal training, you should definitely take the six months to prepare for the exam on your own. It is rigorous and requires a very specific set of skills and expertise.

As part of your self-guided study in preparation for the Fundamental Payroll Certification Exam, you should invest in a well-designed study guide like the Mometrix Study Guide. You'll get a comprehensive review of all the material that will be covered along with practice questions, tips, and strategies to help you better absorb the material and practice the skills you'll need to succeed.

The payroll industry is very carefully structured and requires an in-depth knowledge of a wide range of procedures, methods, and principles. This guide will explain all of them in detail and give you the tools necessary to both memorize them and practice applying them.

Given the highly specific terminology and step-by-step processes you'll need to know by heart to succeed in a payroll career, you need a study system that can help you really drill those things into your brain. The flashcards from Mometrix will help you do just that by providing an easy-to-use tool that is proven to improve both memory and recall.
Fundamental Payroll Certification Study Guide Questions
Fundamental Payroll Certification Study Guide Questions
FPC Study Guide
Mometrix Academy is a completely free FPC certification resource provided by Mometrix Test Preparation. If you find benefit from our efforts here, check out our premium quality Fundamental Payroll Certification study guide to take your studying to the next level. Just click the Fundamental Payroll Certification study guide link below. Your purchase also helps us make even more great, free content for test-takers.