Family Psychiatric & Mental Health Nurse Practitioner Practice Test
Psychiatric and mental health nurse practitioners can work in a variety of settings to care for mental health patients of all ages. After completing the requisite academic program and training, candidates are able to take the Psychiatric Mental Health Nurse Practitioner exam to become certified.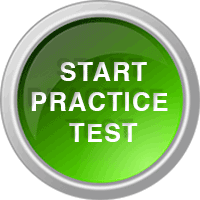 What Are the Eligibility Requirements?
To be eligible to take the exam, you will need a valid registered nurse license, graduate degree (master's or higher) from a psychiatric-mental health nurse practitioner academic program accredited by the Commission on Collegiate Nursing Education (CCNE) or the National League for Nursing Accrediting Commission (NLNAC) with at least 500 clinical hours.
What is the Application Process?
You can apply anytime either by submitting an application online or via mail. You will need to submit official transcripts with your application and take the exam within 90 days of receiving your exam authorization.
What is the Exam Fee?
The fee to take the Psychiatric and mental health nurse certification exam is $395 for non-members and $295 for members of the American Nurses Association.
What Is the Exam Format?
The exam is delivered via computer and offered year-round at authorized testing centers. You will have four hours to complete the 200 questions that make up the exam. Your score will be based on 175 of the questions. The additional 25 questions are evaluated as pretest questions. They are distributed randomly throughout the exam so you must answer every question. There is no penalty for an incorrect answer. It cannot hurt to guess if you're not sure which answer is correct.
How Is the Exam Scored?
You will receive your test results at the test center immediately after completing the test. Results are reported as pass or fail. In cases of failure, score reports include information on performance on each content area of the exam.
What Do You Need on Exam Day?
You will need valid identification with photo and signature. You may not bring any personal items into the test center. This includes cell phones or any electronic devices, purses, bags, notebooks, calculators, food, and water. You should plan to arrive at the test center at least 15 minutes before your scheduled exam time. You will have time to become familiar with the computer system prior to the start of the exam.
What is the Content of the Exam?
Exam questions are distributed across the following domains:
Foundations for Advanced Practice Nursing (29%)
Questions in this domain will evaluate your knowledge and skills in:
Advanced anatomy, physiology, and neurobiology, including the ability to understand the changes that accompany pathologies and interpreting diagnostic assessment results
Advanced pharmacology and psychopharmacology, including understanding how pharmacologic agents work and their treatment applications in mental health patients
Advanced health assessment, including how to conduct a complete physical exam and health assessment and understand how they apply to mental health
Epidemiology and risk analysis, including understanding the prevalence of disorders across population groups and the risk factors that contribute to mental health disorders
Patient-centered care, including understanding how a patient's history, background, preferences, and lifestyle can be applied to inform treatment
Psychotherapy, including how to choose evidenced-based treatment and psychotherapies
Professional Role and Policy (40%)
Questions in this domain will evaluate your knowledge and abilities relating to:
Leadership, including professionalism, advocacy, collaboration, communication, and innovation
Using evidence-based methods to improve quality of care and create a culture of excellence and safety
Applying research-backed practices to improve health outcomes
Understanding the role of health policy in practice and the importance of advocating for greater access to quality, cost-effective care and of reducing the effect of stigma on mental health treatment
Appropriate uses of information technology and the ability to translate technical information to guide decision making
Understanding and applying organizational practices to improve care
Understanding and applying current regulations, ethical guidelines, and standards to guide care decisions
Independent Practice Competencies (31%)
Questions in this domain will evaluate your understanding of and abilities relating to:
Health promotion and disease prevention, including risk assessment and the selection of appropriate targeted prevention activities
Advanced psychiatric and mental health assessment, including the selection and application of appropriate screening and diagnostic tools and knowledge of current diagnostic criteria
Choosing and implementing evidence-based treatment modalities that meet current standards of care to treat and manage disorders and symptoms, including the handling of psychiatric emergencies and the use of both pharmacotherapies and alternative treatment
What's the Best Way to Prepare for the Psychiatric Mental Health Nurse Practitioner Exam?
The 200 questions you will face on the exam cover a broad spectrum of content. You should prepare strategically so you'll be ready. The experts at Mometrix have created two products to help you to meet the challenge. The Psychiatric Mental Health Nurse Practitioner Exam Secrets Study Guide and the Nurse Practitioner Exam Flashcards are carefully researched and designed to serve as your roadmap to success on exam day. These tools not only reinforce the content you have learned in your coursework but also teach you how to apply that knowledge while using proven test-taking strategies. The Exam Secrets Study Guide includes practice test questions and essential fact sheets to help you use your study time most effectively. A companion to the Guide, the Flash Cards Study System is an easily portable tool for on-the-go study of the most critical information for the exam. Together, these two study aids will help you prepare strategically and succeed with confidence on exam day.
Psychiatric – Mental Health Nurse Practitioner Exam Prep
Psychiatric – Mental Health Nurse Practitioner Exam Prep
Family Psychiatric & Mental Health Nurse Study Guide
Mometrix Academy is a completely free resource provided by Mometrix Test Preparation. If you find benefit from our efforts here, check out our premium quality Family Psychiatric & Mental Health Nurse Practitioner study guide to take your studying to the next level. Just click the Family Psychiatric & Mental Health Nurse Practitioner study guide link below. Your purchase also helps us make even more great, free content for test-takers.
Family Psychiatric & Mental Health Nurse Study Guide
Family Psychiatric & Mental Health Nurse Flashcards