CPHQ Practice Test
If you work in professional healthcare quality, you've heard about the CPHQ exam. A passing grade earns the test taker a certification to the industry that the owner is of the elite of professionals in the healthcare quality industry. If you are thinking about taking this examination, be sure you're prepared for the full scope of subjects on the exam.
Our free CPHQ practice test contains a comprehensive view of what you can expect to see on test day. Knowledge of the exam questions and study material can only get you so far along in your exam preparation, however. To maximize success on the CPHQ test, test takers need to understand the format and standards on the test. Let's take a look at what you can expect on the CPHQ exam!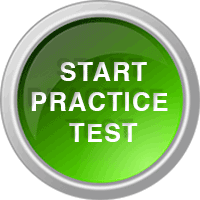 The test consists of 125 scored multiple-choice questions and 15 non-scored multiple-choice questions. The non-scored questions are trial questions that are in consideration to be put it a future exam and will not effect whether you pass or fail. You will have 3 hours to complete the computer-based test.
The breakdown of questions is as follows:
Recall (26%)
Application (57%)
Analysis (17%)
Use this information to guide your study habits to maximize your preparation! The minimum passing score depends on the difficulty of the exam, so it changes from test to test. If you are unsure of how to really prepare for the exam, consider trying our CPHQ practice test! It was developed to accustom CPHQ test takers to the types of questions they will see with the same level of formatting and difficulty. Some CPHQ sample questions from our practice test are available below to kick-start your study!
CPHQ Practice Questions
CPHQ Exam Practice Questions – CPHQ Study Guide
CPHQ Study Guide
Mometrix Academy is a completely free CPHQ certification resource provided by Mometrix Test Preparation. If you find benefit from our efforts here, check out our premium quality CPHQ study guide to take your studying to the next level. Just click the CPHQ Exam Secrets Study Guide link below. Your purchase also helps us make even more great, free Certified Professional in Healthcare Quality exam content for test-takers.
Mometrix Academy – Home
Provided by:
Mometrix Test Preparation
Last updated: 06/20/2018
Find us on Twitter: Follow @Mometrix