CNRN Practice Test
If you are a nurse in the neuroscience medical industry, you've heard of the Certified Neuroscience Registered Nurse (CNRN) exam offered by the AANN. The CNRN credential shows co-workers, patients, and the industry that you are among the best in the field.
If you are looking into the test or are planning on taking it, you should start looking for material that can really prepare you for what you will face on test day. Our CNRN practice test will ensure that you're prepared for anything thrown your way. Be sure to look at some sample questions from the practice test below!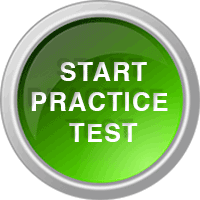 Our free CNRN practice test contains questions very similar to what you will see on the actual exam, so be sure to check it out to make sure you are prepared properly! However, practice questions and learning the material can only help you so much unless you know the layout and rules for the examination, so let's take a look at what you need to know. The CNRN is a computer-based examination that contains 220 multiple-choice questions with only 200 of the questions being scored.
The other twenty (20) questions are trial questions that are being considered for future assessments. You will have four hours to complete this examination, so you will have to be well prepared in order to get through the questions quickly! There isn't a minimum passing score for every exam as the passing score is set by a scaling equation based on the difficulty of the exam compared to other exams. Now that you have this in mind, make sure you focus your preparation for what will best improve your performance on test day.
CNRN Exam Review
CNRN Study Guide
Mometrix Academy is a completely free CNRN review resource provided by Mometrix Test Preparation. If you find benefit from our efforts here, check out our premium quality CNRN study guide to take your studying to the next level. Just click the CNRN Exam Secrets Study Guide link below. Your purchase also helps us make even more great, free content for test-takers.
CNRN Study Guide
CNRN Flashcards