CNOR Practice Test
For over 30 years, CNOR has been the gold standard in recognizing registered nurses who possess the specialized knowledge and skills required to provide the highest quality of care in all aspects of patient care before, during, and after surgery. Current accreditation by the ABSNC (American Board for Specialty Nursing Certification) and the NCCA (National Commission for Certifying Agencies) indicates that the CNOR certification program has met the highest certification standards in the medical industry. CNOR credentialing sets you apart as a registered nurse with the knowledge, skills, and commitment to providing the best care for surgical patients. Eligibility requirements to apply for the CNOR exam include: current RN license (unrestricted), current full-time or part-time employment in perioperative nursing (clinical practice, research, administration, or nursing education), and perioperative nursing experience of at least 2 years and 2,400 hours (a minimum of 50% or 1,200 hours must be in the intraoperative setting). Your clinical experience and excellent study materials is the key to success in taking the CNOR exam. Mometrix, the world's #1 test preparation company, has the study materials you need to adequately prepare for this important exam.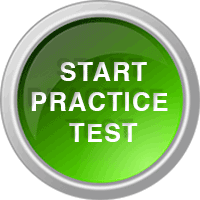 The CNOR exam is a computer-based test consisting of 200 multiple choice questions. Each question will have four possible answers and there is only one correct answer. All questions should be answered. If you are unsure of the answer, you can indicate that this is a question you want to return to later. To complete the exam in the allowed time of 3 hours and 45 minutes, each candidate will need to spend approximately one minute on each question. Before starting the CNOR exam, you have the option of taking a 15 minute tutorial which will familiarize you with how to navigate through the test. All candidates are encouraged to take the tutorial. Upon completion of the exam, there is a short survey. The survey questions do not affect your test results. Once you have finished the survey, you will receive your test results indicating if you passed or did not pass. The current passing score is 620. All CNOR exams are administered by Prometric. Candidates desiring to sit for the CNOR exam will need to submit an application at www.prometric.com. Prometric testing centers are located all over the country and tests are scheduled Monday through Saturday, except holidays.
CNOR Practice Test Questions
The CNOR exam consists of 9 subject areas:


Preoperative Patient Assessment and Diagnosis (12%)
Perioperative Plan of Care (10%)
Intraoperative Care (27%)
Communication (10%)
Transfer of Care (6%)
Instrument Processing and Supply Management (9%)
Emergency Situations (11%)
Management of Personnel, Service, and Materials (6%)
Professional Accountability (9%)
The Preoperative Patient Assessment and Diagnosis subject area includes: patient health assessments, medication reviews, the Joint Commission's Universal Protocol, surgical consent, advance directives, patient rights, pain assessment, and development of nursing diagnoses.
The Perioperative Plan of Care subject area covers topics such as development of measurable patient outcomes, development of individualized care plans, and incorporation of patient education into the patient's care plan.
The Intraoperative Care subject domain consists of patient education of the surgical area, safe medication administration practices, safe patient positioning, surgical site care, asepsis principles, perioperative care during procedures, identification and control of environmental factors, reducing the risk of complications, preparation and labeling of specimens, performing counts, and maintaining accurate records.
The Communication subject area covers the importance of effective verbal, nonverbal, and written communication including but not limited to hand-off's, SBAR, Universal Protocol, WHO checklist, HIPAA, National Patient Safety Goals, PNDS, and The Joint Commission.
The Transfer of Care subject domain covers subjects such as transferring of patient care to other team members and planning for the discharge of patients from the facility.
The Instrument Processing and Supply Management subject area includes questions about principles of infection control, chemical and biological monitoring principles, best practices in the safe handling of hazardous and bio-hazardous materials, and the proper cleaning, disinfecting, packaging, sterilization, transportation, and storage of instruments and supplies.
The Emergency Situations subject domain consists of questions regarding personal physical complications such as anaphylaxis, cardiovascular emergencies, respiratory complications, and malignant hyperthermia. This domain also includes trauma, fire, mass casualties, terrorism and natural disasters.
The Management of Personnel, Services, and Materials subject area includes all aspects of managing an interdisciplinary team and ancillary personnel, product evaluation and selection, supply management, cost containment, and environmental consciousness.
The Professional Accountability subject domain contains questions such as best practices, regulations, healthy work environment, workplace improvements, quality assurance, patient advocacy, continuing education, professional growth, ethics, and professional standards.
With an average pass rate of approximately 70%, you want to prepare adequately so that you will be successful the first time you take the CNOR exam. Mometrix has developed all the study materials you need. The CNOR Exam Secrets Study Guide developed by our test experts includes the specific content and skills that you must know to achieve success the first time. Our CNOR study guide includes practice test questions so you can determine if you are ready for the CNOR exam or if you need to review the material again. The practice questions include detailed explanations so you can not only know the correct answer but why it is the correct answer. The Mometrix CNOR study guide also provides important test taking tips. Mometrix also offers the Mometrix CNOR Exam Flashcards. Studies have shown that repetition is the most effective form of learning which makes flashcards a great test preparation tool. Our test researchers have taken the critical concepts you must know for the CNOR and put them on professional quality flashcards providing you with an easy-to-use learning method. These flashcards also include practice test questions and study tips. Because we are so confident that these study materials will help you achieve success on the CNOR exam, the CNOR study guide and the CNOR flashcards come with a risk-free, 1-year 100% money-back guarantee so you have nothing to lose. Order the Mometrix CNOR Exam Secrets Study Guide and/or the Mometrix CNOR Exam Flashcards today and take the next step in advancing your nursing career.
Introduction to the CNOR
How to PASS the CNOR Exam! – CNOR Study Guide
CNOR Study Guide
Mometrix Academy is a completely free CNOR certification resource provided by Mometrix Test Preparation. If you find benefit from our efforts here, check out our premium quality CNOR study guide to take your studying to the next level. Just click the CNOR Exam Secrets Study Guide link below. Your purchase also helps us make even more great, free CNOR prep content for test-takers.
CNOR Certification
Mometrix Academy – Home
Provided by:
Mometrix Test Preparation
Last updated: 06/12/2018
Find us on Twitter: Follow @Mometrix