Claims Adjuster Practice Test
The insurance industry is a growing and important part of society today. If you are looking to join this field, you've probably read by now that you will have to complete the Claims Adjuster exam in order to receive licensing. It is important to know that these tests are not be taken lightly and are known to be long and difficult. So, it is very important to start studying and preparing for the test as soon as you can to ensure maximum preparation! Our Claims Adjuster practice test will make sure you are prepared for everything you will see on the exam, such as questions very similar to actual test questions! Another important piece of preparation for this exam is to know the layout of your state exam and the breakdown of questions. Test takers will want to check online to get this information as it varies between states. With that knowledge, gear your studying towards the format of your exam. No matter what state exam you take, our free Claims Adjuster practice test covers the essentials and advanced material seen across all the state Claims Adjuster exams! Be sure to check out some example questions below as a sample of our practice test!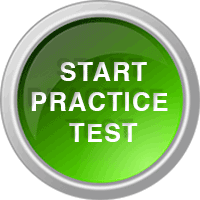 Claims Adjuster Study Guide
Mometrix Academy is a completely free resource provided by Mometrix Test Preparation. If you find benefit from our efforts here, check out our premium quality Claims Adjuster study guide to take your studying to the next level. Just click the Claims Adjuster study guide link below. Your purchase also helps us make even more great, free content for test-takers.
Claims Adjuster Exam Secrets (Study Guide)
Claims Adjuster Exam Secrets (Study Guide)
Mometrix Academy – Home
Provided by:
Mometrix Test Preparation
Last updated: 02/16/2018
Find us on Twitter: Follow @Mometrix