Claims Adjuster Practice Test
Insurance claims adjusters play an important role in the insurance industry. These are the people who examine property damage, auto collision, personal injury claims and the like, to determine the amount an insurance company should pay. The skills don't stop there, either. Adjusters often conduct interviews, look at police reports, and inspect damages, among other duties. It can be a fast-paced career that has its financial rewards, and there are a number of different areas an insurance claim adjuster can work in. The key is getting the right license that lets you work in your own state and, potentially, in another state. That can be a bit daunting since the rules and regulations are different from state-to-state, so we've created this handy guide to help walk people through what they can expect as they prepare for their dream of becoming an insurance claims adjuster.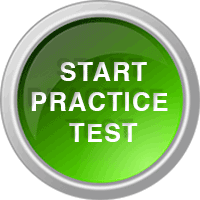 Introduction to the Claims Adjuster
Top Claims Adjuster Exam Test Prep Tips!
Are all in Insurance Claims Adjuster tests the same?
No. Tests vary by state, and some states don't even require a test. It's important to check the regulations in your area.
What type of education to I need?
A high school diploma or its equivalent. Some larger companies prefer candidates have a college degree (either a 2- or 4-year degree) in a field associated with insurance.
What type of skills do I need?
Most suggest math skills, oral and written communication skills, strong interpersonal and customer service skills, the ability to analyze situations, and more.
What type of preparation is required to take the Insurance Adjuster Claims test?
Some states require a 40-hour, pre-licensing course before you take the test.
What does the application process for the test entail?
In general, you'll have to provide background information, like employment history, and personal information, such as a picture ID. Some states have other requirements, like carrying a minimum amount of adjuster insurance.
How many questions are on the test? How long does it take?
The number of questions on the test, the format, and the length of time it takes all vary by state. Some tests have 150 questions, and some have far less.
What types of questions can I expect with taking the Insurance Claims Adjuster test?
The questions involve a wide-range of issues adjusters may have to tackle. They include:
General property and casualty insurance product knowledge, in the areas of:

Standard fire policy with knowledge of basic coverages and provisions, appraisal, replacement costs, and more
Auto liability
Home owner insurance coverage, including issues involving dwellings and contents
Commercial lines coverage, which looks at property forms, commercial package policies, cargo, and more
Inland marine, which looks at personal and commercial floaters, and commercial inland marine
Additional coverages, such as business interruption, depreciation, deductibles, replacement costs, robbery, indemnity, damages, and much more
This portion of the test also includes sections on ocean marine and Bonds
Insurance terms and related concepts: This tests your understanding of a host of terms, including: peril, waiver/non-waiver agreement, valued policy, depreciation, deductible, subrogation, arbitration, and several other terms.
Policy provisions: This section looks at five areas --- declarations, insuring agreements, conditions, exclusions, and arbitration
Once I pass the test, what types of job can I expect?
Most insurance claims adjusters either work on staff for an insurance company or work independently. Staff adjusters either handle claims over the phone, or go out into the field. Adjusters may handle both regular or catastrophic claims.
What does it cost to take the test?
Fees vary by state, so please check in your area.
What if I want to do work in another state?
Once you pass the exam, you'll need to apply for a reciprocal license if you want to work in another state.
Once I pass the test, how long does the license last?
That depends on the state, but typically, 1-3 years. Some states require continuing education courses to maintain the license; others don't.
Where can I find a comprehensive study guide that will help me pass the Insurance Claims Adjuster test?
Mometrix has a number of tools that can help you study for the test.

Our comprehensive study guide has been researched and written by a team of professionals with years of experience. The guide provides specifics on how to tackle the questions you'll be asked, and if you're stumped, you can ask one of our experts for help. And, if you're worried at all about buying the guide, don't worry. We offer a 100% risk-free, money back guarantee.

Our large, easy-to-read flashcards help you learn through repetition, and the questions cover every content area of the exam. Not only that, the cards make it easy for a friend or relative to help quiz you on the questions you'll need to know to pass the Insurance Claims Adjuster exam.
Claims Adjuster Exam Secrets (Practice Questions)
Claims Adjuster Exam Secrets (Study Guide)
Claims Adjuster Study Guide
Mometrix Academy is a completely free resource provided by Mometrix Test Preparation. If you find benefit from our efforts here, check out our premium quality Claims Adjuster study guide to take your studying to the next level. Just click the Claims Adjuster study guide link below. Your purchase also helps us make even more great, free content for test-takers.
Claims Adjuster Study Guide
Claims Adjuster Flashcards
Learn more about the Mometrix Claims Adjuster Test Study Guide