CHST Practice Test
There's always construction of some sort going on, which means we need professionals trained in preventing construction illness and injuries. That where the Construction Health and Safety Technician (CHST) exam comes in. The test, given by the Board of Certified Safety Professionals, awards certification for those seeking part-time and full-time work. We'll tell you about the test, and a study guide and flash card system that will you succeed.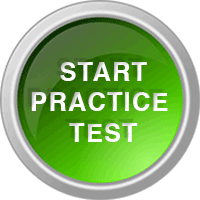 What qualifications do I need to take the Construction Health and Safety Technician exam?
You must work part-time or full-time in construction safety. You must also have at least three years of experience, with at least 35 percent of the job related to construction safety, health and environmental practices.
How do I apply to take the test?
You can apply online after the Board of Certified Safety Professionals has processed your examination fee. Candidates must take the test within one year --- the eligibility period.
It's test day. What time should I arrive? What should I bring to the test center?
Please arrive early on test day because if you're more than 15 minutes late, you won't be allowed to take the test and you'll lose your test fee. Please bring government identification, like a driver's license, that contains your picture and signature. Your name on your identification must exactly match your name on file with the Board of Certified Safety Professionals. Candidates can't bring any personal items, like electronic devices, jackets or hats, into the exam room. You also won't be able to access those items until after the test is over.
What are the fees associated with the Construction Health and Safety Technician exam?
There are several fees:
Application fee: $140
Exam fee: $300
Exam bundle (includes exam authorization, a self-assessment, and second test in the event of failure): $550
Renewal fee: $120
Is it easy to find a testing center to take the exam?
Tests such as this are important to you and your future. And we at Mometrix Test Preparation understand this. Therefore, we have created a few simple tools to make sure you are as prepared as possible for the SSAT.

We have a study guide and flashcards that are specific to the information on this test. These will give you an understanding of just what type of questions will be on the test and all of its sections. We make to style, format, and word this information and the sample questions included in a way that is similar to what you will see on test day. This way you will not be caught off guard by any question or knowledge expected of you.

Make sure to get your hands on these tools for your best testing experience yet.
What's on the test?
The test contains four knowledge areas, called domains. Under each domain, the test has "tasks" designed to assess the candidate's knowledge. The domains, and some of the tasks are:
Program management (52 percent of the test). Includes contract document review; developing safety plans and process review; understanding codes, standards, and best practices; and participating in incident investigations.
Worksite auditing (19 percent): Includes worksite assessments focusing on hazards and non-compliance; recommending solutions for existing and potential hazards; and facilitating safety meetings.
Training (21 percent): Includes identifying training needs and developing and delivering training programs.
Professional responsibility (8 percent): Includes maintaining accurate safety records and maintaining certification.
The test takes four hours to complete.
When will I know if I passed the Construction Health and Safety Technician exam?
You'll know that same day, before you leave the testing center. You must achieve a score of 116 out of 175 to pass the test.

You don't want to go into this test unprepared. That's where Mometrix can help you. There's a reason our study guides are sought after --- they're written by professionals who know the test-taking field. The Construction Health and Safety Technician study guide will show you what the test is like and provides tips on how to pass it. Our flashcard system provides in-depth explanations for the questions you'll face.

It's an investment worth making.
CHST Study Guide
Mometrix Academy is a completely free CHST certification resource provided by Mometrix Test Preparation. If you find benefit from our efforts here, check out our premium quality CHST study guide to take your studying to the next level. Just click the CHST study guide link below. Your purchase also helps us make even more great, free content for test-takers.
CHST Study Guide
CHST Flashcards