CHFM Practice Test
Do you want to gain the Certified Healthcare Facility Manager credential? The CHFM credential distinguishes the holder as one of the best in their field. If you plan on taking this exam, make sure you start preparing with plenty of time with good material. Our CHFM practice test has been proven to prepare test takers for the exact questions they will see on the CHFM test. Although studying and practicing for the exam is helpful, another very important portion of preparation is to look at the format and standards of the test itself. So, let's take a look at what you need to know! The test has 100 multiple-choice questions that are scored, and 10 multiple-choice questions that are not scored. The questions that aren't scored are pretest questions that do not count towards your score, and they are in the test in order to see if they will be scored questions in a future test. Test takers will have two (2) hours to complete the exam. Also, there is no set minimum passing score. Instead, each CHFM test's minimum passing score will depend on the difficulty of the overall test. This means that if a test is more difficult, the passing score will be lower than an easier test's minimum score. With this important information about the test in mind, test takers should begin their studying. If you would like to be fully prepared for anything you may see on the test on test day, check out our free CHFM practice test! Some example questions from our practice test are available below.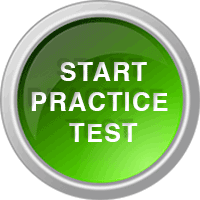 CHFM Study Guide
Mometrix Academy is a completely free resource provided by Mometrix Test Preparation. If you find benefit from our efforts here, check out our premium quality CHFM study guide to take your studying to the next level. Just click the CHFM study guide link below. Your purchase also helps us make even more great, free content for test-takers.
Overview to the CHFM
CHFM – The Best Way to Prepare!
Mometrix Academy – Home
Provided by:
Mometrix Test Preparation
Last updated: 06/12/2018
Find us on Twitter: Follow @Mometrix