CHES Practice Test
Ever heard of the Certified Health Education Specialist (CHES) exam? The CHES certification was created to measure the knowledge in seven major subjects for health education specialists. If you are planning on taking this test in the future, make sure you are as prepared as possible to make sure that you succeed!
Diligent preparation is the number one way to avoid a bad performance on test day. That's why our CHES practice test was created – to help test takers succeed! Another important part of proper preparation is to understand the format of the exam. How is the CHES test setup? It is a pencil-and-paper test that consists of 150 scored multiple-choice questions and 15 non-scored multiple-choice questions. These two sets of questions are not marked, so you will need to complete all 165 questions.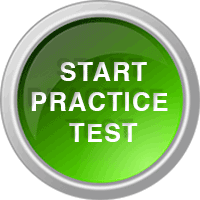 CHES Exam Study Guide Questions
CHES Exam Study Guide Questions
However, none of the non-scored questions will factor into your score. You will have three hours to complete this exam. This test does not have a set minimum passing score for all of its tests. Instead, the passing score is determined by how hard the test is. For example, a harder test will have a lower minimum passing score while an easier test would have a higher minimum passing score. With this layout in mind, test takers should start studying early and often to be effective on test day.
Our free CHES practice test will show you the types of questions you will see on the exam while covering all of the subjects that you need to know. So, get started on your studying with some sample questions from our practice CHES exam below!
CHES Study Guide
Mometrix Academy is a completely free resource provided by Mometrix Test Preparation. If you find benefit from our efforts here, check out our premium quality CHES study guide to take your studying to the next level. Just click the CHES study guide link below. Your purchase also helps us make even more great, free content for test-takers.