Certified Surgical Technologist Practice Test
Are you looking to become a Surgical Technologist? If you are, you've probably heard about the Certified Surgical Technologist exam offered by the NBSTSA. The test is used to ensure a certain level of knowledge needed by an entry-level surgical technologist, so it is very important to anyone wanting to enter the field. Be sure that you are as prepared as possible by using our Certified Surgical Technologist practice test. It contains questions similar to those you will see on the test! Knowledge of the subjects covered on the test isn't enough, however. Test takers will need to know the format of the test in order to succeed, so let's examine what is important. The test consists of 175 scored multiple-choice questions and 25 non-scored multiple-choice questions that are mixed together. The non-scored questions are used to create future tests and will not count for or against your grade. The time limit for the test is four hours. In order to pass, you must correctly answer 118 or more of the 175 questions. With the layout of the test in mind, you can focus on CST exam prep. Be sure to check out our free Certified Surgical Technologist practice test that will make sure you are prepared for anything and everything that will be on the surgical tech certification! Check out some CST certification examples below.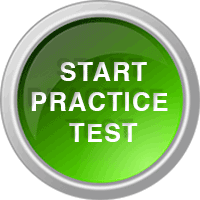 CST Exam Questions
Certified Surgical Technician Study Guide
Mometrix Academy is a completely free surgical tech certification resource provided by Mometrix Test Preparation. If you find benefit from our efforts here, check out our premium quality Certified Surgical Technologist study guide to take your studying to the next level. Just click the Certified Surgical Technologist study guide link below. Your purchase also helps us make even more great, free surgical technologist certification content for test-takers.
Certified Surgical Technologist Study Guide
Certified Surgical Technologist Flashcards
Mometrix Academy – Home
Provided by:
Mometrix Test Preparation
Last updated: 06/05/2018
Find us on Twitter: Follow @Mometrix