Certified Pediatric Nurse Practice Test
For some pediatric nurses, the next step in their career is to gain the Certified Pediatric Nurse (CPN) credential. In order to reach that goal, a great deal of study and preparation is needed. Our Certified Pediatric Nurse practice test covers the scope of the exam and will prepare you for the difficult questions you will see on the exam. To be prepared fully for the exam, you need to understand the format of the examination. So, what is the layout of the exam? The Certified Pediatric Nurse exam consists of 150 scored multiple-choice questions and twenty-five (25) non-scored trial questions that are mixed together. You will have three (3) hours to complete the exam. The passing score for each version of the test differs, so there isn't a standard minimum score that every test taker needs to pass the test. The CPN nurse test is broken down like this: Assessment (30%), Health Promotion (17%), Professional Role (5%), and Management (48%). Now that you know the format of the exam, be sure that you have prepared for all of the subjects by getting our free Certified Pediatric Nurse practice test! Some sample questions from the CPN practice test are available below, so check it out and good luck on your CPN certification exam!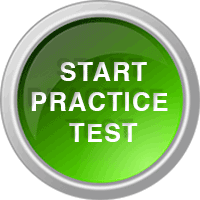 Certified Pediatric Nurse Study Guide
Mometrix Academy is a completely free Pediatric Nurse certification resource provided by Mometrix Test Preparation. If you find benefit from our efforts here, check out our premium quality Certified Pediatric Nurse study guide to take your studying to the next level. Just click the Certified Pediatric Nurse study guide link below. Your purchase also helps us make even more great, free content for test-takers.
Intro to the Certified Pediatric Nurse
BEST WAY TO PREPARE FOR THE PEDIATRIC NURSING EXAM!
Certified Pediatric Nurse Study Guide
Certified Pediatric Nurse Flashcards
Nursing Certifications – Home
Provided by:
Mometrix Test Preparation
Last updated: 08/28/2018