Certified Medical Assistant Practice Test
If becoming a Certified Medical Assistant has always been your goal, you've worked through many educational obstacles to reach your dream job. However, success on the Certified Medical Assistant exam can be the difference between starting off your new career and several more months of preparation needed to retake the test. So, be sure you maximize your preparation the first time by checking out our Certified Medical Assistant practice test to make sure your ace the exam!
Knowledge of the CMA test is only part of the preparation, however. Every test taker needs to know the layout of the examination to prepare themselves, so let's take a look at the format of the Certified Medical Assistant exam. The Certified Medical Assistant test is taken over four testing periods of 40 minutes each and consists of a total of 200 multiple-choice questions.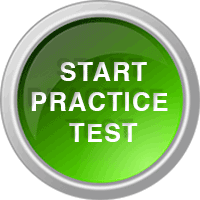 The minimum passing score is 430 points that is determined based on the number of correct responses chosen by the test taker. Now that you understand the format and standards of the test, make sure you are prepared for all knowledge domains found on the exam by using our free Certified Medical Assistant practice test! Some of the CMA practice test questions are available below to get started on your way to ace this exam!
Certified Medical Assistant Study Guide
Mometrix Academy is a completely free medical assistant certification test resource provided by Mometrix Test Preparation. If you find benefit from our efforts here, check out our premium quality Certified Medical Assistant study guide to take your studying to the next level. Just click the Certified Medical Assistant study guide link below. Your purchase also helps us make even more great, free CMA certification test content for test-takers.
Certified Medical Assistant Exam Review
Certified Medical Assistant Exam Review
Certified Medical Assistant Study Guide
Certified Medical Assistant Flashcards
Mometrix Academy – Home
Provided by:
Mometrix Test Preparation
Last updated: 03/20/2018
Find us on Twitter: Follow @Mometrix