Certified Diabetes Educator Practice Test
If you want to become a diabetes educator, you have no doubt heard of the Certified Diabetes exam. If you want to be as prepared as possible for the exam, use our Certified Diabetes practice test! Knowing the information on the exam is only part of the diabetes educator certification prep process. You also need to know how the Certified Diabetes exam sponsored by the AADE is formatted in order to succeed on it, so let's check out the test format. The written examination consists of 200 multiple-choice questions that must be completed in four hours. In order to pass the exam, the candidate will need to receive a scaled minimum score of 70 scaled score units out of a possible 99 scaled score units. The scores are scaled to take into account the variable difficulty of each individual exam. With the format of the test in mind, be sure to learn all you need to ace this test by using our free Certified Diabetes practice test! It will ensure that you are as prepared as you can possibly be to succeed on the exam. Be sure to look at some of the questions below to start off your preparation on the right track.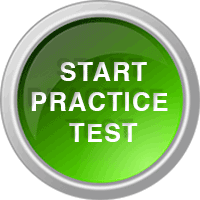 Certified Diabetes Educator Study Guide
Mometrix Academy is a completely free CDE certification resource provided by Mometrix Test Preparation. If you find benefit from our efforts here, check out our premium quality Certified Diabetes Educator study guide to take your studying to the next level. Just click the Certified Diabetes Educator study guide link below. Your purchase also helps us make even more great, free CDE exam content for test-takers.
Certified Diabetes Educator Exam Practice Questions
Certified Diabetes Educator Exam Practice Questions
Certified Diabetes Educator Study Guide
Certified Diabetes Educator Flashcards
Mometrix Academy – Home
Provided by:
Mometrix Test Preparation
Last updated: 01/22/2018
Find us on Twitter: Follow @Mometrix