Certified Arborist Practice Test
If a candidate wants to become a certified arborist, they will have to complete the Certified Arborist exam. Preparation for the Certified Arborist exam is broken down into two big parts: knowledge of arboriculture and knowledge of the test format. Our free Certified Arborist practice test will make sure you have all of the arboriculture knowledge you need to ace the Certified Arborist exam! That leaves us with the format of the exam, so let's take a look at it. The Certified Arborist exam is offered in both paper/pencil and computer-based formats. The exam consists of 200 multiple-choice questions with a testing period of 3.5 hours (210 minutes). Within those 200, there are 20 new questions that will not count towards a test-taker's score that are included to see how the question performs. The official test is broken down into the following knowledge areas: Soil Management (9%), Identification and Selection (9%), Installation and Establishment (9%), Safe Work Practices (12%), Tree Biology (12%), Pruning (13%), Diagnosis and Treatment (9%), Urban Forestry (8%), Tree Protection (9%), and Tree Risk Management (10%). With the format in mind, you can focus on your knowledge of arboriculture with our Certified Arborist practice exam. It will make sure you will succeed on your exam! Check out our question bank below to start off your preparation!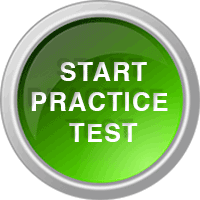 Certified Arborist Study Guide
Mometrix Academy is a completely free Arborist certification resource provided by Mometrix Test Preparation. If you find benefit from our efforts here, check out our premium quality Certified Arborist study guide to take your studying to the next level. Just click the Certified Arborist study guide link below. Your purchase also helps us make even more great, free content for test-takers.
Certified Arborist Study Guide
Certified Arborist Flashcard Study System
Mometrix Academy – Home
Provided by:
Mometrix Test Preparation
Last updated: 11/07/2017
Find us on Twitter: Follow @Mometrix