CAP Practice Test
The International Association of Administrative Professionals has established a certification exam, called the Certified Administrative Professional (CAP). This exam purports to test the skills and knowledge that an administrative professional would need to know in order to be competent at their job.
There are a few eligibility requirements related to your work and educational experience: If you have no college degree, you're required to have 4 years of relevant work experience. If you have an associates degree, then you need 3 years, and if you have your bachelors, 2 years.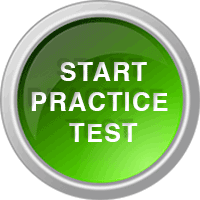 CAP Exam Sample Questions and Answers
CAP Exam Sample Questions and Answers
The multiple-choice CAP test lasts 3 and a half hours and covers about 300 questions. It is offered twice a year and taken on a computer at a testing facility. There is a $375 fee for IAAP members and a $560 fee for nonmembers.
There are seven main CAP exam domains:
Organizational Communications (25%)

Business Writing and Document Production (20%)

Technology and Information Distribution (15%)

Office and Records Management (15%)

Event and Project Management (12%)

Human Resources (8%)

Financial Functions (5%)
Introduction to the CAP
Get your CAP Exam Questions Answered!
CAP Study Guide
The CAP certification exam evaluates three levels of competency: understanding of basic facts, ability to understand and interpret concepts, and the application of those facts and concepts to new scenarios.
If you want to score well on this important exam, you'll need only the best study tools. The Mometrix Test Preparation team has prepared a complete CAP study guide for all the concepts covered to help you ace the exam. We also include a CAP practice test with complete answers and explanations.
Mometrix Academy is a completely free resource provided by Mometrix Test Preparation. If you find benefit from our efforts here, check out our premium quality CAP study guide to take your studying to the next level. Just click the CAP study guide link below. Your purchase also helps us make even more great, free content for test-takers.