ASWB Bachelors Practice Test
If you want to be a clinical social worker, you need to get licensed. The Association of Social Work Boards (ASWB) administers the Clinical Social Work licensing exam. Professionals who pass the exam show they have the knowledge and skills to succeed in the field.
What's the test like? How can I get a study guide that will help me pass?
The information on this page will help! Click the "Start Test" button below to take a free ASWB Clinical exam practice test.

ASWB Bachelors Exam Contents
The ASWB Bachelors Exam includes 170 questions spanning four core aspects of a career in social work. Those four aspects include:
I. Human Development, Diversity, and Behavior in the Environment
Human Growth and Development: This topic includes the impact of body image; various developmental theories, including sexual development and spiritual development through the lifespan; the impact of loss, separation and grief; gerontology; and the effect of aging parents on adult children.
Human Behavior in the Social Environment: This topic includes details about interpersonal relationship dynamics, theories of crisis intervention, social change and community development theories, conflict theory, and criminal justice systems.
Diversity, Social/Economic Justice, and Oppression: This topic contains concepts of sexual orientation; how the transgender and transitioning process impacts behaviors, attitudes, identity, and relationships; and feminist theory.
II. Assessment
Biophysical History and Collateral Data: This topic covers sexual dysfunction indicators, obtaining sensitive information, and how to assess clients/client systems.
Assessment Methods and Techniques: This topic covers psychosocial stress indicators, behavioral dysfunction indicators, methods of data collection and analysis, and mental and emotional illness indicators.
Concepts of Abuse and Neglect: This topic covers indicators and dynamics of abuse, neglect, and exploitation.
Check Out Mometrix's ASWB Bachelors Study Guide
Get practice questions, video tutorials, and detailed study lessons
Get Your Study Guide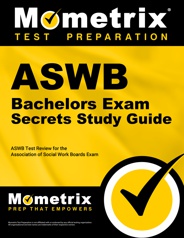 III. Interventions with Clients/Client Systems
Indicators and Effects of Crisis and Change: This topic covers out-of-home placement, crisis intervention theories, and the dynamics and effects of loss, separation, and grief.
Intervention Processes and Techniques: This section covers conflict-resolution methods, setting limits, and techniques in role modeling.
Use of Collaborative Relationships: This topic covers networking methods, consultation approaches, formal and informal power structures, and the methods to clarify the roles of the social worker in the intervention process.
Documentation: This topic covers case recording principles, objective and subjective data, and the processes for developing formal documents.
IV. Professional Relationships, Values, and Ethics
Professional Values and Ethical Issues: This topic covers social work legal and ethical issues, identifying and resolving ethical issues, and several legal and ethical issues, including dual relationships, termination, and death and dying.
Confidentiality: This topic covers using client records, information security, and mandatory reporting.
Professional Development and Use of Self: This topic covers staying objective, maintaining a safe work environment, and mastering self-care techniques for social workers.
Online ASWB Bachelors Prep Course
If you want to be fully prepared, Mometrix offers an online ASWB Bachelors Prep Course. The course is designed to provide you with any and every resource you might want while studying. The ASWB Bachelors Course includes:
Review Lessons Covering Every Topic
650+ ASWB Bachelors Practice Questions
More than 450 Digital Flashcards
Over 20 Instructional Videos
Money-back Guarantee
Free Mobile Access
and More!
The ASWB Bachelors Prep Course is designed to help any learner get everything they need to prepare for their ASWB Bachelors exam. Click below to check it out!
Scoring Information
The test has a total of 170 multiple-choice questions; 20 of the questions are not scored but are used to improve future tests. Out of the 150 that are scored, the minimum number of correct answers that is needed to pass fluctuates between 93 and 106.
More difficult exams have a lower required minimum passing score, while easier exams require a higher minimum passing score. You will have four hours to complete this computer-based exam. You do not need any computer experience in order to take the exam. A tutorial will be given before the exam to make sure you are comfortable with the testing software.
If you want to succeed on this exam, be sure to check out our ASWB Bachelors practice test! It prepares you with questions from all knowledge domains on the official exam. The knowledge domains are Human Development, Diversity and Behavior in the Environment, Assessment, Direct and Indirect Practice, and Professional Relationships, Values, and Ethics. Be sure to check out the kinds of questions you could see on the practice test below from our question bank!

Check Out Mometrix's ASWB Bachelors Flashcards
Get complex subjects broken down into easily understandable concepts
Get Your Flashcards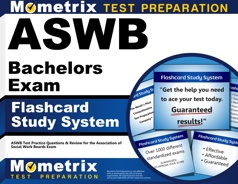 ASWB Bachelors Pass Rate Analysis (2022)
The Association of Social Work Boards published an analysis of the pass rate for the Bachelors exam in 2022. The board analyzed testing and scoring information from 2011-2021, including statistics related to gender, race, age, and primary language.
In a nutshell, the analysis revealed that 81% of everyone who took the ASWB Clinical exam between 2011 and 2021 eventually passed the exam. The age group with the highest pass rate is 18- to 29-year-olds, at a rate of 76%. According to ASWB's data, more women have passed the exam than men, more people passed whose primary language is English, and the demographic group with the highest pass rate is whites.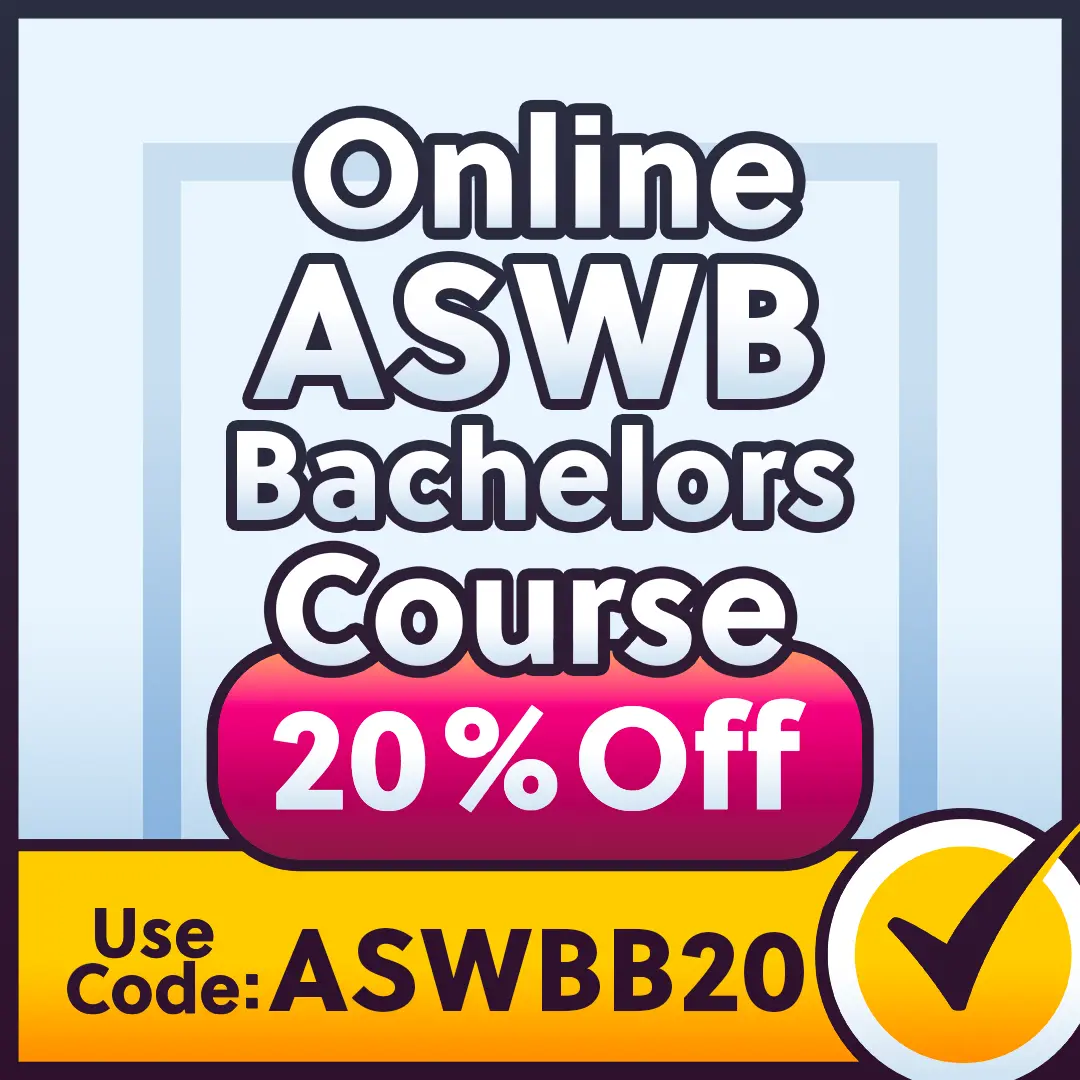 Here are the details of the analysis.
Age
The breakdown of age categories and their pass rates (2018-2021) according to the ASWB is as follows:
18-29: 76% pass rate
30-39: 71% pass rate
40-49: 69% pass rate
50+: 59% pass rate
Race
The breakdown of race categories and their pass rates (2018-2021) according to the ASWB is as follows:
White: 82% pass rate
Multiracial: 78% pass rate
Native American/Indigenous peoples: 71% pass rate
Asian: 64% pass rate
Hispanic/Latino: 59% pass rate
Black: 38% pass rate
Gender
The breakdown of gender categories and their pass rates (2018-2021) according to the ASWB is as follows:
Female: 73% pass rate
Male: 69% pass rate
Primary Language
Test-takers whose primary language is English have a pass rate of 74%, while test-takers whose primary language is not English have a pass rate of only 50%.
Historically Marginalized Groups
The data from 2011-2021 reveals that members of historically marginalized groups taking the ASWB Clinical exam increased by 4%.