Ambulatory Care Practice Test
To gain the ANCC Ambulatory Care Nursing credential, you will need to complete and pass the Ambulatory Care Nursing exam. The ANCC credential shows that the applicant shows knowledge and skill in a clinical domain of practice by excel in given standards.
It is very important to get a head start on studying and preparation for this test, so be sure to check out our Ambulatory Care Nursing practice test to make sure you are ready to succeed on the test! Another key to success on the exam is to understand rules of the test. Be sure to check out our free Ambulatory Care Nursing practice test as well as some questions in our question bank below!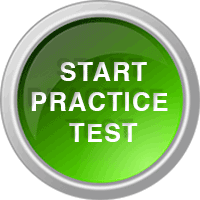 Intro to the Ambulatory Care Test
Ambulatory Care Nurse Certification Exam
Firstly, this exam is offered as a computer-based assessment with multiple-choice questions.
In total, an applicant will have a test with between 150 to 175 scored questions with 25 pilot test items. These pilot items are not scored and are used for further development of the exam.
The scoring of these questions is based on a scale with a maximum score of 500 and a passing score of 350 or higher. Results are offered to test-takers on-site after the exam. The time limit for most tests is 3 1/2 hours. However, the total time you will spend during the test process at a test center is about 4 hours. Now that you are prepared with the rules for your test, be sure that you are prepared for any question you could encounter!
Ambulatory Care Nurse Certification Practice Test
Ambulatory Care Nurse Certification Practice Test
Ambulatory Care Study Guide
Mometrix Academy is a completely free resource provided by Mometrix Test Preparation. If you find benefit from our efforts here, check out our premium quality Ambulatory Care study guide to take your studying to the next level. Just click the Ambulatory Care study guide link below. Your purchase also helps us make even more great, free content for test-takers.
Ambulatory Care Study Guide
Ambulatory Care Flashcards
Learn more about the Mometrix Ambulatory Care Secrets Study Guide