Alcohol and Drug Counselor Exam Practice Test
To gain the IC&RC credential, you will need to complete and pass the Alcohol and Drug Counselor Exam. The IC&RC credential provides that the applicant meets a modern standard set forth in the industry. It is very important to get a head start on studying and preparation, so be sure to check out our free Alcohol and Drug Counselor practice test to make sure you are ready to succeed on the test! Another key to success on the exam is to understand rules of the test. Firstly, you can take the exam in a paper-and-pencil format as well as a computer-based version. However, both versions use multiple-choice questions with a few response options. Be aware that paper-and-pencil tests are only available four times a year in the months of March, June, September, and December, while computer-based exams are available based on scheduling with your testing center. Scoring of the exam is on a scaled score system with the range of possible scores being from 200-800. A passing score for this examination is 500. Results do take anywhere from four to six weeks for paper tests and two to three weeks for computer-based tests.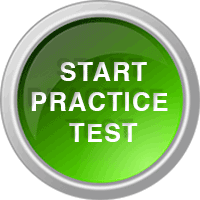 Alcohol and Drug Counselor Study Guide
Mometrix Academy is a completely free Drug and Alcohol practice test resource provided by Mometrix Test Preparation. If you find benefit from our efforts here, check out our premium quality Alcohol and Drug Counselor study guide to take your studying to the next level. Just click the Alcohol and Drug Counselor study guide link below. Your purchase also helps us make even more great, free content for test-takers.
Alcohol and Drug Counselor Study Guide
Alcohol and Drug Counselor Flashcards
Mometrix Academy – Home
Provided by:
Mometrix Test Preparation
Last updated: 10/20/2017
Find us on Twitter: Follow @Mometrix