Addiction Counselor Practice Test
If you want to become a certified addiction counselor, you must pass the Addiction Counseling Exam, Examination for Master Addictions Counselor (EMAC), IC&RC Exam, NAADAC Exam, CAADAC Exam or CAAP-1 & CAAP-2 Exam. The Addiction Counseling practice test will show if you are ready for the exam! You will answer up to 250 multiple-choice questions, depending on your subtest. The Addiction Counseling exams have a range of different time limits based on the endorsement that the test taker is trying to receive. As for scoring, the different test series that offer Addiction Counseling endorsements hold different procedures. Make sure you check online to see exactly how many test questions will be on your test, the test time limit, and the scoring procedure. The free Addiction Counseling practice test covers the same areas, so check out some of the questions from our question bank below!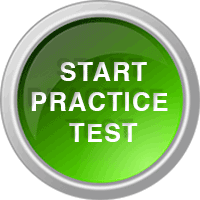 Addiction Counselor Study Guide
Mometrix Academy is a completely free CAADAC certification resource provided by Mometrix Test Preparation. If you find benefit from our efforts here, check out our premium quality Addiction Counselor study guide to take your studying to the next level. Just click the Addiction Counselor study guide link below. Your purchase also helps us make even more great, free content for test-takers.
Addiction Counselor Study Guide
Addiction Counselor Flashcards
Certified Addiction Counselor Practice Test
Certified Addiction Counselor Practice Test
Mometrix Academy – Home