Certified Addiction Counselor Practice Test
America's number one health problem is addiction. One in ten Americans struggles with a substance abuse disorder, and 90% of those who want treatment receive no professional care. The unmet need for addiction therapy is not due to a lack of beds, funding, or patients. The missing piece in the addiction treatment puzzle is the experienced counselor with the knowledge, integrity, and compassion to become a certified professional. A successful performance on the Addiction Counselor Exam (ACE), also known as the Alcohol and Drug Counselor Exam (ADCE) is the first milestone in a career with above-average employment prospects.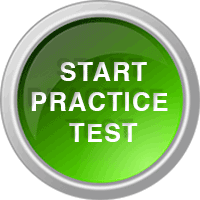 Intro to the Addiction Counselor Test
Best Addiction Counseling Certification Tips!
What is an Addiction Counselor?
Long-term dependency on alcohol, illegal drugs, or prescription medications has a devastating effect on individuals, families, and communities. Addiction counselors work in hospitals, prisons, detoxification centers, psychiatric facilities, and community programs to restore the mental and physical health of their clients. Substance abuse counselors combine psychological treatment methods with knowledge of how different drugs affect the body, why people become dependent on psychoactive substances, and how those with a history of substance abuse can avoid situations that could lead them to relapse. Entry level positions in substance abuse counseling may include record-keeping, report-writing, interviewing clients, educating family members, and collaborating with other professionals.
Who takes the ACE?
Both governmental and professional agencies regulate substance abuse treatment. The ACE is the first in a series of tests that counselors take to be certified at the state and national levels. Each state confers licenses for new addiction counselors, so the educational and work experience requirements to take the ACE vary. ACE candidates typically need a high school diploma or GED plus entry-level work experience in an addiction treatment program. States may expect test takers to have completed college courses or to have earned a two-year degree in a counseling-related field. Those aiming for ACE certification should check with their state licensing board for details on eligibility, exam dates, local testing sites, and costs.
What kind of test is the ACE?
The Addiction Counseling Exam assesses a candidate's grasp of basic terminology, laws, and counseling theories related to substance abuse treatment, as well as the ethical standards and work responsibilities of beginning addiction counselors. In most states, the ACE includes at least 150 multiple choice questions. In some states, test takers may access the ACE from a home computer for a three-hour-long exam. A pencil-and-paper version of the ACE can be scheduled at local testing sites with a 3.5 hour period for testing. States may set the cost for taking the ACE at $150-$250 for each attempt. Those who fail the ACE may attempt a limited number of retests each year.
How should I prepare for the ACE?
The most frequent cause of failure on the ACE is lack of study. Workplace training, counseling experience, and even successful completion of college courses cannot substitute for focused study and practice testing on the topics emphasized on the ACE. Mometrix Test Preparation provides a comprehensive package of ACE study guides and practice tests in book-length, video, and flashcard formats. Each Mometrix product is built around the organization of the Addiction Counseling Exam to assess a candidate's knowledge in four key areas:
Understanding Addiction
Treatment Knowledge
Application to Practice
Professional Readiness
What sorts of questions are on the ACE?
There are four testable domains on the Addiction Counseling Exam:
In Part I Understanding Addiction, a test taker must know how alcohol and drugs enter the body and affect the brain. Addiction is defined as a brain disease. What is a drug? What are the routes of administration for a drug? Which of the following—opium, aspirin, malathion, or birth control pills--is a psychoactive drug?
Part II Treatment Knowledge includes questions about the history and sociology of addiction and theories about the causes and treatment of substance abuse. According to the moral theory of addiction, what is the cause of chronic alcoholism or drug abuse: a genetic inclination, a fad or societal trend, a character weakness, or a psychological illness?
In Part III of the ACE, Application to Practice, test takers are expected to demonstrate their ability to apply theoretical models for therapy in addiction counseling. Given the case of a client who engages in drug use and other self-destructive behavior, what kind of approach should a counselor take according to the psychosocial, systems, social learning, and transpersonal approaches to addiction treatment? What sort of addiction treatment would be advisable for a client with more than one mental or physical health problem?
Part IV of the ACE is Professional Readiness. These questions concern the counselor's conduct and relationships with clients. What are a counselor's legal and ethical duties in maintaining confidentiality of patient information according to HIPAA? How do counselors demonstrate empathy for their clients? In which situations should a counselor seek the advice of a supervisor? Suppose a patient is not meeting treatment goals after three months in therapy. What should the counselor do?
How will Mometrix help me pass the ACE?
For success on a timed, multiple-choice test like the ACE, the best study methods are practice and repetition. Mometrix Academy is a free, online site with a video called Best Review for Counselors plus some sample ACE questions.

The Academy videos may convince you to invest in serious study for the ACE with the Mometrix ACE SECRETS Study Guide. This book of insider knowledge and practice tests includes clear explanations of how to size up exam questions and mark the right answers. To study on the go, use Mometrix ACE Study Flashcards to review addiction counseling terms and concepts.
Is study for the ACE worth the effort?
The ACE can be either a barrier or a passkey to unlimited opportunities. Those who prepare for the test have a far better chance to pass it. The exam is challenging, but it's not impossible to ace it. With your effort and the assistance Mometrix provides, your study paves the path to your future.
Certified Addiction Counselor Practice Test
Certified Addiction Counselor Practice Test
Addiction Counselor Study Guide
Mometrix Academy is a completely free CAADAC certification resource provided by Mometrix Test Preparation. If you find benefit from our efforts here, check out our premium quality Addiction Counselor study guide to take your studying to the next level. Just click the Addiction Counselor study guide link below. Your purchase also helps us make even more great, free content for test-takers.
Addiction Counselor Study Guide
Addiction Counselor Flashcards
Learn more about the Mometrix Addiction Counselor Test Study Guide