Jay Willis - Mometrix Test Preparation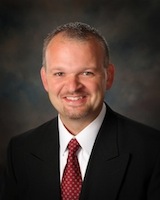 Jay Willis
Vice President of Sales
Mometrix Test Preparation
jay.willis@mometrix.com
Call or Fax Toll-Free
Phone: 888-248-1219
Fax: 866-235-0173
Jay Willis joined Mometrix as Vice President of Sales in 2009, and has developed several key strategic relationships that have enhanced the distribution of Mometrix products. With over 20 years of sales experience in the publishing industry, his dedication to providing the highest quality experience for customers, coupled with his sales and marketing expertise, has resulted in significant growth of the Institutional Sales division.
Prior to joining Mometrix, Mr. Willis worked with Southwestern/Great American as a fundraising consultant, sales representative and in sales management. In his time with SW/GA, he called on over 30,000 prospects and recruited, trained and managed sales teams of up to 35 representatives. His top tier performance in both personal sales and sales management along with his experience working with businesses and educational institutions gives him a unique perspective on how to fulfill the varied needs of institutional clients.
Mr. Willis is a graduate of Northwest Missouri State University and resides in the Beaumont area with his wife and three children where he helps raise money and awareness for neuromuscular disease through his work with the Muscular Dystrophy Association. Mometrix offers an August promotion to help children with muscular dystrophy. Learn more about how you can help here: https://www.mometrix.com/mda.
MDA Involvement
Educators Lead
Mr. Willis hosts a podcast called Educators Lead which has featured over 125 different guests. The podcast focuses on offering inspiration and practical advice to help launch educators into the next level of leadership.
Podcast discussion:
eLibrary
Mr. Willis is also a driving force behind the Mometrix eLibrary platform that delivers the most comprehensive list of study guides and practice questions on the market, all at your fingertips. Mometrix eLibrary is a cloud-based web application that gives your organization access to an entire database of test preparation materials.