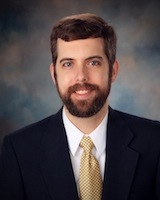 Ryan Bowling
Executive Managing Director
Ryan Bowling has served as Executive Managing Director for Mometrix since 2007, leading the company's growth into new markets and distribution channels. Mr. Bowling has scored in the 99th percentile of test-takers on the ACT, SAT, PSAT and GRE, including perfect scores on the SAT Math, ACT Math, ACT Reading, ACT Science, GRE Quantitative and GRE Analytical sections. He graduated summa cum laude from Texas A&M University with a Bachelor of Science in Industrial Engineering in 2001, with University Honors, and earned a Master of Science in Industrial Engineering from Texas A&M in 2002. He is a National Merit Scholar, a Texas A&M President's Endowed Scholar, a Dwight Look College of Engineering Scholar, the recipient of the Jack P. CoVan Award for outstanding senior in industrial engineering, and a member of Tau Beta Pi, the engineering honor society.
Over the years he has worked as a tutor, instructor, teaching assistant, and graduate assistant lecturer for students from middle school to graduate school in fields ranging from test preparation to mathematics and technical subjects. Before his current position with Mometrix, Mr. Bowling was working towards his Ph.D. in Industrial Engineering with a focus on applied probability and stochastic processes. He resides in Beaumont, Texas with his wife and children.
---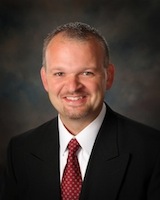 Jay Willis
Vice President of Sales
Jay Willis joined Mometrix as Vice President of Sales in 2009, and has developed several key strategic relationships that have enhanced the distribution of Mometrix products. With over 20 years of sales experience in the publishing industry, his dedication to providing the highest quality experience for customers, coupled with his sales and marketing expertise, has resulted in significant growth of the Institutional Sales division.
Prior to joining Mometrix, Mr. Willis worked with Southwestern/Great American as a fundraising consultant, sales representative and in sales management. In his time with SW/GA, he called on over 30,000 prospects and recruited, trained and managed sales teams of up to 35 representatives. His top tier performance in both personal sales and sales management along with his experience working with businesses and educational institutions gives him a unique perspective on how to fulfill the varied needs of institutional clients.
Mr. Willis is a graduate of Northwest Missouri State University and resides in the Beaumont area with his wife and three children where he helps raise money and awareness for neuromuscular disease through his work with the MDA. Learn more
---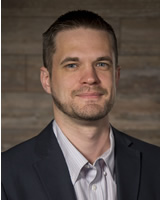 Peter Rench
Vice President of Product Development
Peter Rench joined Mometrix in 2009 and serves as Vice President of Product Development, responsible for overseeing all new product development and quality improvements. Mr. Rench scored in the 99th percentile of the PSAT and SAT, including achieving the elusive perfect 800 on the verbal section of the SAT. Mr. Rench, a National Merit Scholar, graduated magna cum laude with a Bachelor of Science in Mechanical Engineering and a minor in mathematics from Texas A&M University, where he was awarded the President's Endowed Scholarship and Director's Excellence Award, as well as other university and departmental awards.
Prior to joining Mometrix, Mr. Rench worked at an engineering contractor firm in the Houston area. Mr. Rench resides in Lumberton, TX with his wife and two children where he serves as a volunteer in the region's YoungLife organization, mentoring students in local high schools.
---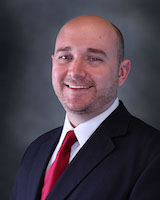 Eric Manthei
Vice President of Operations
Eric Manthei joined Mometrix in 2011 and serves as Vice President of Operations, overseeing the systems and processes that keep our web interface, fulfillment and distribution running smoothly. Mr. Manthei graduated with a B.S. in Agricultural Economics from Texas A&M University, including postgraduate work where he co-authored 20+ different research publications. During his time at Texas A&M, Mr. Manthei was also involved in Pep Band, Jazz Ensemble, ranked highly on the University's Bowling Team and was crowned National Champion twice in the annual AAEA Academic Bowl.
Prior to joining Mometrix, Mr. Manthei worked as a restaurant manager, reporting directly to the local franchise owner where his duties included training, managing and scheduling teams of up to 20 employees. Mr. Manthei currently resides in the Beaumont area with his wife and four children and is a fully trained global disaster response team member of Mission to the World, an international humanitarian organization. In 2014, Mr. Manthei served on an MTW team responding to the Great Fire of Valparaíso, Chile, where he helped rebuild homes and sanitary facilities for the displaced.
In 2016, Mr. Manthei helped found Sabyr Consulting which provides IT Support and Software Development to Southeast Texas. Sabyr Consulting has quickly built up a client base consisting of local school districts and businesses. The foundation of Sabyr Consulting is set upon educating clients while working with them so they can better understand how their systems are setup as well as be able to troubleshoot future situations independently and more quickly than ever before.