– The AP Exams are administered in the first 2 full weeks in May.
– In 2017, the most popular AP exam taken was AP English and Composition. There were more than half a million exams taken that year.
– The fee to take an AP exam is $94.
AP exams are offered by the College Board. There are 38 different AP exams available for students and each exam has its own requirements.  Most of the exams are two to three hours long and include limited breaks. The first part of the exam usually contains multiple-choice questions that will include four or five answer choices. Your exam score on the multiple-choice section is based only on the number of questions that you answer correctly. If you have an incorrect answer or an unanswered question, you will not lose any points.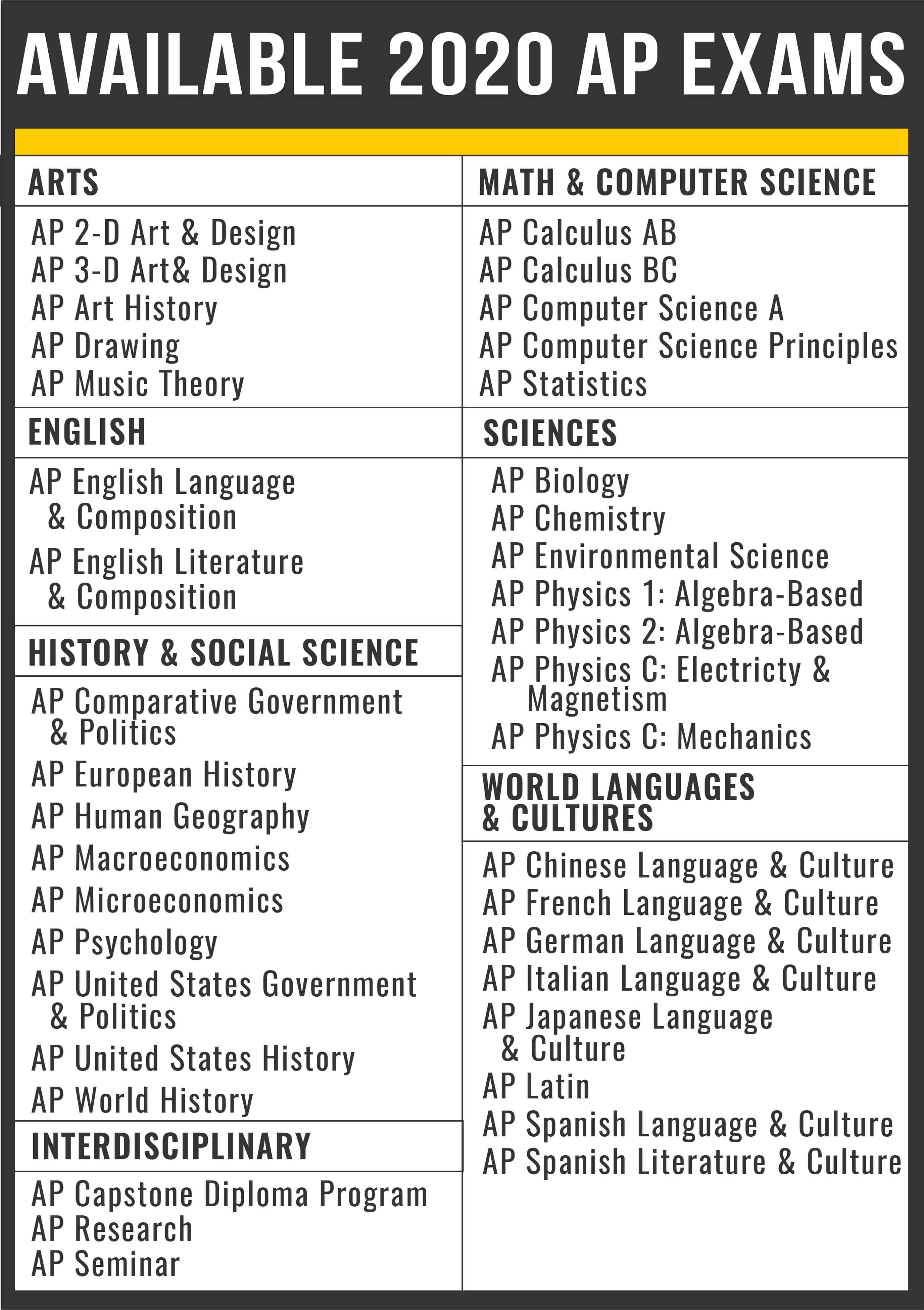 Why Take an AP Exam?
AP exams or Advanced Placement exams are college-level exams that are taken after you have completed an AP class. The exam measures how much you have learned in the AP class and determines if your knowledge in that class merits college credit. Taking AP classes and exams can help you earn college credits while you're still in high school. Being able to complete college credits while you're still in high school will not only give your college application a boost, but those credits will also lower your college tuition cost because you won't have to worry about taking those specific classes.
No matter which AP exam you'll be taking, it's always important to prepare for the test so that you can get your college credit. If you're planning on taking an AP exam, here are 10 tips and tricks to help you pass your AP exam.
1. Look at the Exam Outline
Taking an AP exam allows you to obtain college credits while you're still in high school. You may be able to recall a lot of information that you learned in Chemistry class, but you'll need to understand what concepts are on the AP Chemistry exam. You might remember a few concepts from that class, but it may not necessarily be on the actual exam.
2. Pace Yourself and Read
Often times, students get in a rush and quickly read over the question and answers. Doing this can cause you to choose the wrong answer because you may have read the question incorrectly or missed a keyword. To prevent this, read each question and the answers TWICE before choosing an answer. Underline any keywords that give you directions on HOW to answer the question. After answering the question, go back and read the question once more to make sure that you have chosen the best answer as well as answered all parts for that question.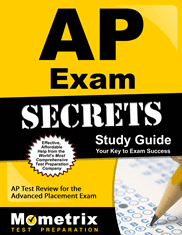 3. AP Exam Study Guide
No matter how confident you feel with the content and knowing what you have learned in your AP class, it's always a great idea to brush up on key concepts and terms before taking the exam. It's best to find a study guide that is designed specifically for the AP exam that you're planning to take. You'll want to find a study guide that gets straight to the details of the exam so you can focus more on important terms and key concepts.
4. Plan Out Your Study Time
Creating a study schedule helps you to narrow down on specific concepts to study one at a time. By creating a schedule, you'll allow yourself to schedule what you will study for each day and for how long you will study that concept. This will allow you to be better prepared and keeps you from overwhelming and tiring out your mind. A good rule of thumb is to start out by focusing on older material that you learned early on in your AP class as well as concepts that you did not do so well with.
5. Bring the Proper Materials to the Exam
The night before you take your exam, set out all of the things that you need to have with you while you take the exam. Setting everything out the night before will help you to remember to grab it before rushing out the door. Plus, you won't waste time looking for it! You'll need to remember to take several sharpened No. 2 pencils with erasers, dark blue or black pens, your school or government I.D, and two approved calculators if you are taking an AP Biology, Calculus, Chemistry, Physics or Statistics exam.
6. Start with the Easy Questions
When you start to take your AP exam, go through the exam and answer the easy questions first. If you're not sure how to answer a question, skip over it and come back to answer it at the end. Answering easy questions first allows you to make sure that you do not waste too much time on questions that you are not sure about the answer. Also, answering the easy questions first can jog your mind and help you to remember important concepts that are needed to answer the more difficult questions.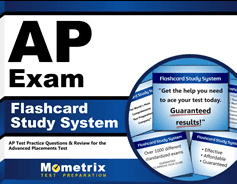 7. AP Exam Flashcards
Using flashcards for key concepts and terminology can help you retain the information for a longer period of time. They allow you to focus on just one key concept or term at a time, rather than a large amount of information at one time.
8. Answer Every Question
If you come across a question or two on the AP exam that you're not sure of the answer, it's okay to take a guess. There is no penalty for guessing on any of the AP exams, so it's important to make sure that you try to answer every question. If you're not sure how to answer a multiple-choice question, eliminate any answers that you know are incorrect and choose the best answer from your remaining choices. If you're stuck on a free-response question, write out any words, sentences, or equations that are related to the question because you may get partial credit. Simply taking a guess increases your chance at getting the correct answer and increasing your score.
9. Take AP Practice Tests
Once you feel that you're ready to do so, take a practice test. Taking a practice test can help you to determine which areas of the exam that you'll need to devote more study time to. You'll also get a feel as to what you can expect on the actual AP exam, such as the format of the questions and what type of questions will be asked. Once you determine which area you need to work on more, you can add those areas into your study plan.
10. Aim for a 3 or Higher
The AP scores range from 1-5, 1 being "no recommendation", or no college credit, and 5 being "extremely well qualified". Many colleges around the country award those who score a 3 or higher with college credit.
When to Take the AP Exams – AP Exam Schedule 2020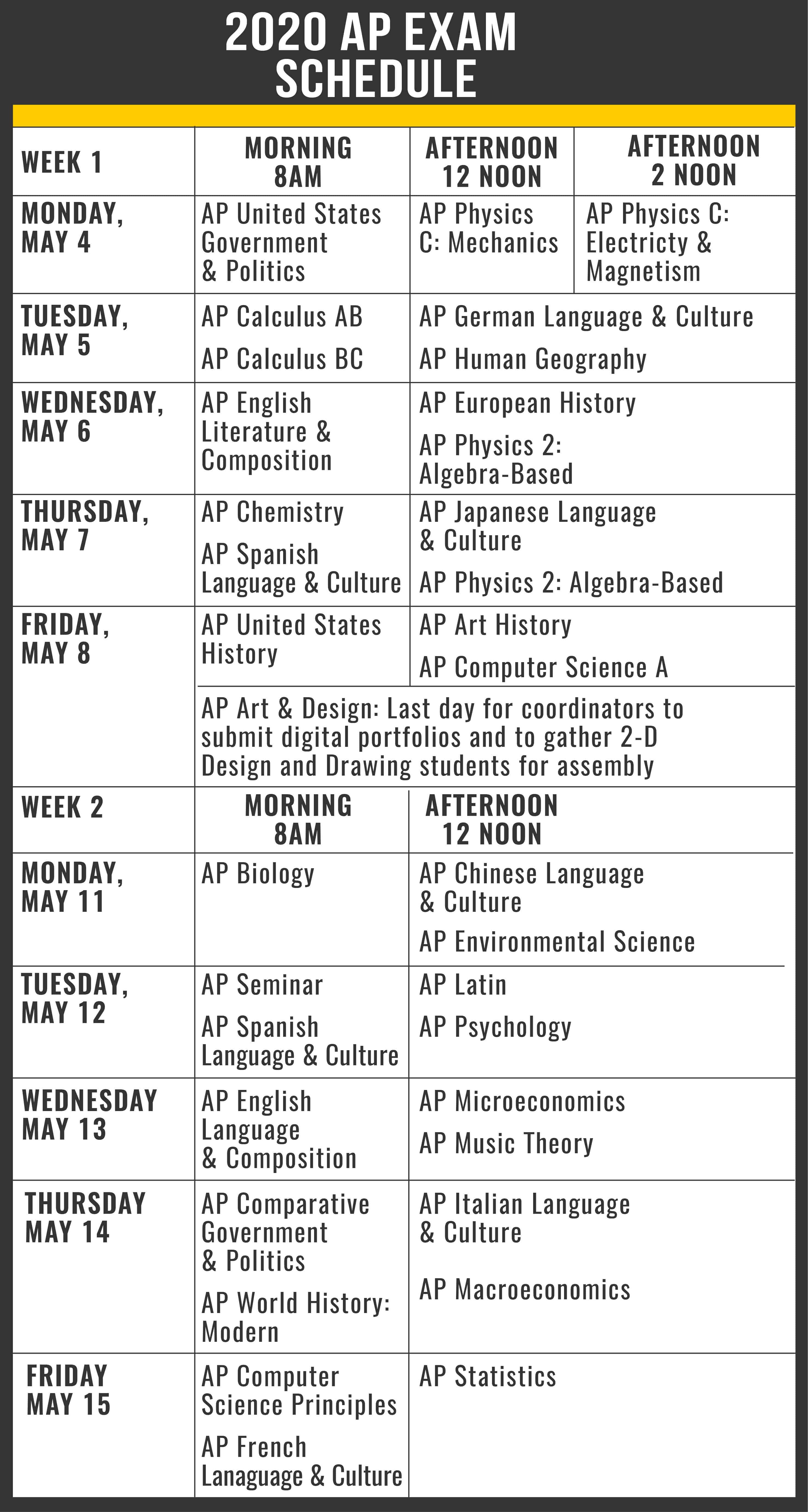 AP Exams FAQ
What are AP exams?
AP exams are Advanced Placement exams are college-level exams that are taken after you have completed an Advanced Placement class. AP exams are used to give high school students college credits while still in high school.
How long are the AP exams?
Most of the AP exams are two to three hours long.
What type of questions is on the AP exams?
Many of the AP exams include multiple-choice questions in the first part of the exam that include four or five answer choices. The second half usually consists of free-response questions.
Can I take an AP exam if I have not taken an AP course?
Yes. The College Board allows students to take AP exams that have not completed an AP course.
When are AP exams given?
AP exams are given during the first two weeks of May each year.
What is the passing score for an AP exam?
A passing score for an AP exam is a 3 or higher. Students who score 3 or higher will be given college credit for the exam.
How many times can an AP exam be retaken?
An AP exam can be retaken each time it is offered, which is once a year in May.