Going to college is a dream for many people. It's a chance to further your education, meet new people, and prepare yourself for the workforce.
But there's a catch.
College is more expensive than it's ever been.
The price of tuition at public 4-year institutions increased 31.4% from 2010 to 2020, which is an all-time high. According to NASFAA, low-income students cannot afford 95% of colleges in America.
This is where scholarships come into play.
In the US, over $46 billion is awarded in scholarship money every year. The problem is that there are so many scholarship opportunities out there that it can seem impossible to find the right ones for you.
To help you with the search, I've compiled the following five websites that offer some of the best opportunities to find financial help for college.
1. Get Schooled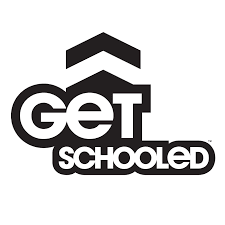 There is no cost to sign up for the applications on this website. They even offer a free college scholarship application and a free essay review. When you turn in your essay, you will be provided with editing ideas to make it the best possible.
The list of scholarship opportunities is excellent, and the website has plenty of valuable articles explaining things you can do to help you locate the most trustworthy websites and databases. The information will help you decide which websites offer legitimate opportunities suited to your needs.
On top of all those things, the website offers an application tracker. You will be able to check the status of your applications instead of just waiting and wondering if the application was received, considered, approved, or rejected.
Filling out your information is easy, and you will not have to pay anything or leave your credit card information.
2. Scholarships.com

This website helps you find scholarship opportunities that you will actually qualify for. There are 24 sections that the scholarships are grouped into. This list includes special scholarships based on information about the candidates:
ACT scores
The state they reside in or the state where they wish to attend school
The religious preferences of the individual
The monetary amount of the scholarship
The financial need or circumstances of the candidate
The military affiliation the candidate has
A candidate's gender or ethnicity
The grade point average the candidate has held or maintained
The deadline for application acceptance
3. ScholarshipOwl

One of the best things about this website is that you don't have to pay to register. Once you've created an account and filled out the preliminary report, the website searches for scholarships that you are eligible to apply for.
ScholarshipOwl claims they are a one-stop scholarship application system. After reviewing the website, I agree that they make applying for multiple scholarship opportunities easy without you repeatedly filling out forms.
The website AI is designed to review the information from your application and suggest which scholarships you are most likely qualified to apply for. Your essay can be repurposed to fit better for each application you choose. You will save time using this website, and the scholarship application pressures will be lessened.
You will receive notifications on your smartphone letting you know the status of your applications and whether you have been awarded any of the scholarships you applied for. This website takes the worry and work out of the application process. You can invest an hour or so of your time, then let the website help you find the right fit according to your needs.
4. Mometrix College Scholarships

Mometrix has its own scholarships you can apply for! Since 2015, we've offered the chance to win one of three scholarships: general, nursing, and graduate.
The first-place winner receives a $1000 scholarship.
The second-place winner receives a $500 scholarship.
The third-place winner receives a free subscription to one of the premium online courses offered by Mometrix, or their choice of a Mometrix study guide or flashcard study system.
All you have to do is write a short essay about the given prompt. All applications must be submitted by May 12, 2023, at 2:00 pm CST.
5. Chegg

You may recognize Chegg as a study website that provides students with information for their scholarly pursuits. What you may not realize is that Chegg has a webpage that lists more than 25,000 scholarship opportunities!
You will find scholarships starting at $1,000 and more on the Chegg website. There are opportunities for every person, no matter what their current situation or long-term goals are. These awards are offered by companies you will recognize and by some companies you may have yet to have the opportunity to discover.
You will only spend time researching scholarships to discover that you did not meet the qualifications. The website will have you complete an information form and suggest the scholarships you qualify for. In the scholarship game, time is money, so applying with the help of a website like Chegg will allow you to apply for more opportunities.
Applying for scholarships and grants can be confusing. They are all time-sensitive, and many people become discouraged that they give up. Do not give up. Everyone has opportunities, and you have to know where and what to look for!
You deserve the opportunity to go to school, you deserve to have your dream career, and you deserve financial help to make sure that you achieve your goals.
I suggest that you visit as many websites as possible, and apply for every possible scholarship. Getting the appropriate funds to help you pay for your education means being focused, determined, and willing to run the entire race to the finish line.
The reward is worth the effort!