"If I were you, I would be doing X, Y, and Z differently with my life."
As a student at a crucial point in your life, there are so many new ideas thrown at you, and oftentimes everyone has an opinion on what you should be doing differently.
And don't forget about the classes, studying, and social life that can get overwhelming quickly too. How do you know what advice to take and how to deal with all these things that are constantly changing?
Through these five key books that will benefit every student, you will learn how to excel at school and how to accomplish and set goals for yourself that may have previously seemed unreachable.
1. Spark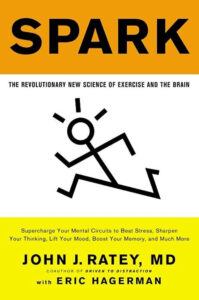 Ever find yourself struggling to remember what's on your upcoming test?
How about dealing with the stress and anxiety that keeps piling up assignment after assignment? Spark will help you understand why exercise is a crucial weapon in fighting these problems.
The author, John J. Ratey, is a professor of psychiatry, and he uses scientific studies as well as stories from his patients to show the real power of exercise. He explains how exercise helps you combat mental problems and supercharges your learning and focus. Exercise produces serotonin and dopamine, two crucial factors in improving our mood and motivation to complete tasks.
These are most often released during physical exercise, which allows us to improve our mental health. In turn, those pesky assignments piled up on your desk will slowly disappear, and your focus and ability to remember terms you kept missing before will be much better.
Spark is definitely a book that should be on every nightstand as it helps each of us understand why exercise is so important for all aspects of our life. Learning how to balance studying or work with exercise is something that we all struggle with at some point in our lives, and Ratey has given us the key to a simple solution in order to help us become the best version of ourselves.
2. Deep Work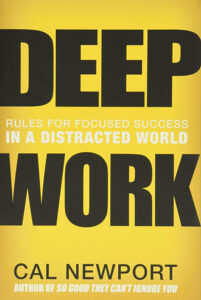 It will only be for a minute…
The temptation to look for a second at the new notification or see what your friends have posted on social media will always be a huge distraction to students everywhere. For this reason, being able to focus well is a superpower. Deep Work is about getting to your deepest focused state, so you can solve complex problems and get more done.
Most students do something called "pseudo-studying," which means they look like they're studying, but they actually spend most of their time on their phones or talking to friends. Having a cute study space and notes will look good on your Instagram, but you may change your mind once you get an undesirable grade back.
Deep Work will explain the pseudo-studying problem and tell you how to consistently enter the "deep work" state, so you can do your best work in less time. Deep work allows you to separate work that requires all of your focus and time from shallow work that can be done anytime or anywhere.
Deep Work is a must-have for students everywhere as we all need ways to combat the temptations of technology and the fear of missing out that it brings. Learning how to balance deep work time with shallow time will help to set yourself apart in your classes as well as in your future career.
3. I Will Teach You to Be Rich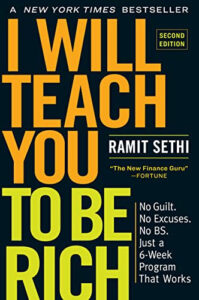 Being rich is something that every person in the world wants for themselves and what every student dreams of as they begin to develop their own life. However, many people keep this a dream and don't act on it because it takes a lot of blood, sweat, and tears.
For most, high school and college are the first time you have to deal with your own finances. Learning how to handle money can be an overwhelming task, but having a tool like this book in your pocket can help tremendously.
There are plenty of great personal finance books, but most get into fairly complex topics that students don't have to worry about. I Will Teach You to Be Rich is an accessible way to enter the personal finance genre. It will teach you the basics of handling money, like how to make a budget, how much to save, and how to deal with credit cards. It will also show you a few intriguing hacks that aren't mentioned in other books.
I Will Teach You to Be Rich is a great asset for every student as you learn how to manage your finances and school. Every small step in your finance journey is still a small step in the right direction, so no matter how slow the journey may be, your work has already begun.
4. A Mind for Numbers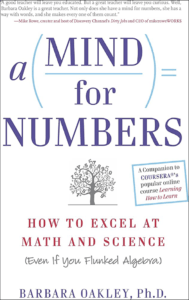 Math is definitely not most people's strong suit, but thankfully it wasn't for Barbara Oakley either. A Mind for Numbers, written by Barbara Oakley, is all about learning how your brain works and overcoming your own learning deficiencies.
Now a professor of engineering, Oakley learned that there are different modes of thinking with the brain that are switched naturally back and forth. Learning how to balance these and use both will help you to increase your ability to understand new or unfamiliar concepts.
Oakley doesn't stop there, though. Once you can be consciously aware of your learning modes, it's important that you remember the concepts by understanding how the brain uses both short-term and long-term memory and the transfer that exists between them.
A Mind for Numbers shows you the science behind learning, as well as the best methods to apply to different types of classes. It also touches on procrastination, test-taking, and focus. Ultimately, this is a great resource for all students to help with your studying journey and to make your time spent learning much more efficient.
5. Atomic Habits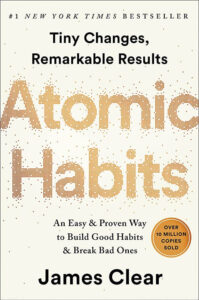 To echo the words of Ed Sheeran, bad habits can have a big effect on your life. They change your life, for better or worse, so it is important that every student reads Atomic Habits to learn how to form good habits and break bad ones. You will have habits regardless, so you might as well be intentional about them.
The author, James Clear, talks in depth about how it's important to focus on your system for goals rather than just going through and setting them. How often do you write down lists of goals just to never actually have them crossed off? Atomic Habits can help you finally put a system in place so that no good habit or goal seems too big.
Ultimately, after finishing this inspirational book, you can bring light to the bad habits you have kept hidden for way too long and begin to take positive steps toward personal accomplishments and self-improvement.
Although this list may seem like a lot of information at once, taking it one book at a time will help you make significant strides in continuously improving your life and work ethic.
While you may already be receiving a lot of advice from those around you, conducting your own research and developing your own understanding through these books can help you build a solid foundation for managing schoolwork and other stressors that come your way.