As Teacher Appreciation Day approaches and you find yourself in trouble, what is an appropriate gift for someone that has already given so much? The tough part is finding a high-quality gift pleasing to the eye, but also one that doesn't break the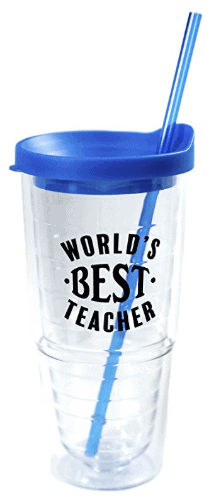 bank. You could go the classic route; a simple mug or even an apple is sure to do the job, perhaps gaining a few dismissive looks, as your gift passes into obscurity, quickly forgotten. Why not purchase something that might be useful in daily life? What better to show appreciation than to gift something that could be actually useful? Instead of an old-fashioned mug, try a new, modern clear acrylic tumbler plainly showing your affection towards this master of education. Your teacher will be glad to have something that can fit in a cup holder!
Or if you can't find the words to express the extent of your care, let this book do it for you! Full of clever quotes and exquisite photographs it's, sure to make your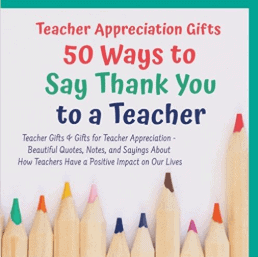 teacher smile.  This is the perfect gift to make them feel appreciated by some of history's most passionate thinkers, writers, and artists. This elegant book includes the inspiring words of Plato, Maya Angelou, Alexander the Great, and many others, helping you communicate your appreciation with profound observations. All of these hand-selected quotes are overlaid on gorgeous full-color pictures or beautiful designs. The recipient of this gift will definitely want to sit down with a tumbler cup and pour over the sentiments inside which perfectly express the appreciation they should feel on such a special day.