What if I told you there was a way to make your favorite brands more affordable? Before you make a purchase and inevitably cringe at the damage to your bank account, you should take advantage of the massive discounts companies offer college students.
I've put together a list of 50 discounts and perks featuring some of the biggest names and brands craved by students everywhere.
TV Subscriptions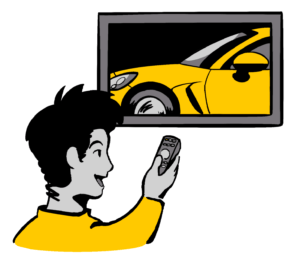 Discovery Plus
One of the lowest rates I've seen for student subscription packages is definitely through Discovery Plus. Discovery Plus gives you the balance of educational and entertaining series and movies to watch in your dorm or on the go!
The Discovery Plus student discount allows you to have a 7-day free trial before paying for the subscription. From that point on, it will cost students only $2.99 per month for unlimited access to all of their favorite shows and channels.
The only requirement that they have is that you reverify your student status every 12 months through SheerID to ensure that you are still currently enrolled as a student.
Paramount Plus
More into live sports but also love the convenience of binging your favorite shows?
The Paramount Plus student discount gives you 25% off the cost of your monthly subscription, giving you a monthly payment of only $3.75 and the freedom to cancel anytime.
You have the ability to download shows and movies to watch offline and can still create multiple profiles and watch on up to three different devices. Another huge plus is their commercial-free streaming for the majority of their shows and movies, except for live TV.
HBO Max
HBO Max has been an extremely popular streaming platform among college students to view popular shows like Friends anytime they want. However, subscriptions can sometimes be quite costly, so it's important to do your research and make sure you are getting the best deal.
Currently, an HBO Max student discount is not being offered; however, HBO Max has made it fairly easy for college students to still afford this popular platform.
Currently, a subscription is only $9.99 per month with ads, but they also offer another subscription package that costs only $15.99 per month without ads and the additional perk of having the ability to download shows and movies to watch on the go.
Peacock
Looking to rewatch your favorite episodes of The Office? Peacock offers low-rate subscription options, though they do not technically have a Peacock student discount.
Their premium option is $4.99 per month, where you have access to 80,000+ hours of TV, sports, and more! The premium plus option is $9.99 per month and gives you access to everything without the hassle of ads and the convenience of downloading your favorite shows to watch offline!
Disney+
Since Disney+ is growing in popularity, I also want to tell you about its subscription costs for college students. Even though a Disney+ student discount is not currently active, they offer bundles that make it reasonably priced for people in all stages of life.
One of their most known bundles is their Hulu, ESPN+, and Disney+ package for $12.99 per month with ads and the same trio bundle for $19.99 per month ad-free. If ESPN+ is not something that personally interests you, they also have a Hulu and Disney+ package that is $9.99 per month.
Hulu
Hulu is the perfect subscription for those looking for the place to get caught up on their favorite crime, drama, fantasy, and news shows through Hulu's many exclusive series and movies!
For just $1.99 per month, students get access to stream tons of movies and shows with occasional ads. This package is 75% off their regular subscription price with ads and only requires that students verify their student status through SheerID.
MLB.TV
For those who love to keep up with the great American game, the MLB offers a free MLB.TV student discount subscription. Students must register with a free MLB account and verify their student credentials through ID.me, and that's all! Having your favorite game on the go never was so easy!
Phone Plans and Internet
Phone plans can add extra stress to an already stressful time as you are beginning to make your mark in the world as a college student. Thankfully these companies have gone out of their way to make your life easier.
AT&T
The AT&T student discount allows you to save $10 per month per line on the AT&T unlimited premium plan, with 5G access included at no extra charge, plus the possibility of additional benefits based on your school or university. You will definitely not want to pass up on this sweet deal!
Verizon
The Verizon student discount plan offers similar benefits, as it allows you to save up to $35 per month on their Welcome Unlimited plan.
This includes up to two lines and unlimited 5G nationwide data. Verizon also offers student discount plans for the internet when it is combined with their 5G Unlimited plans, giving you up to 50% off their Fios internet.
Spectrum
Let's not forget about the fact that internet can also be quite expensive. The Spectrum student discount gives you fast, reliable internet at a price that is perfect and stress-free. This package is $49.99 per month and you can add a wireless router and connect to WiFi from every room.
Music and Entertainment

Spotify
Looking to enjoy the pleasure of Spotify playlists and kicking back and relaxing to watch your favorite shows at the end of the night? The Spotify student discount gives you the best of both worlds with access to music, movies, and TV with their partnership with Hulu.
Spotify gives you the first month free, and after that, you pay as little as $4.99 per month for both services. To see if you meet the Spotify student discount qualifications, you simply have to verify your student status through SheerID!
YouTube Premium
If you love being able to listen to your favorite songs and watch all your favorite influencers from the convenience of the all-in-one YouTube app, then the YouTube Premium student discount is definitely the one for you!
The best part is they give you a 1-month free trial, ad-free and background play options, downloading to save your favorite videos to watch later, and even access to their YouTube Music Premium that allows you to listen to your favorite music without interruptions.
The YouTube Premium student discount brings the cost to $6.99 per month for all of their amazing benefits with the only requirement of verifying your student status once a year.
Cinemark
Don't want to skip out on your social life due to costs? We've got you covered! Going to the movies just got easier with student discounts at select locations.
The Cinemark student discount is given when you show your student ID, and it allows you to save on movie tickets. However, you should definitely check to see if it applies to your movie or theater before you try to use your discount, as some new releases and locations are not included in this discount.
AMC
Similar to Cinemark's student discount, the AMC student discount gives you special student pricing every day when you bring your student ID to the box office. Before you go, make sure to check that your local theater is participating in this program.
It is also important to note that the student discount also only applies to tickets priced at their standard evening rate, and there could be additional charges if you pay for premium formats.
MLB Games
Are sports games more your thing? The MLB currently offers a variety of MLB student discounts depending on what team you are going to support.
Some teams, like the Kansas City Royals, offer $10 tickets to college students on Wednesday home games, while others, like the Pittsburgh Pirates, offer 50% off home game tickets in 2023 when you register and verify your status with StudentBeans.
Shopping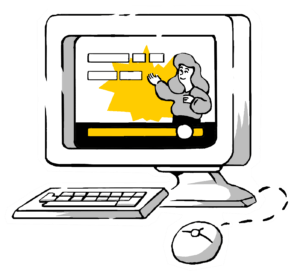 One of the hardest things that most college students struggle with is having the funds to shop for clothes and accessories. Thankfully, many large companies have found ways to make shopping something that you do not have to give up.
Amazon Prime
Nowadays, an Amazon Prime membership is just about a necessity for every household, and a great option for students considering Amazon's great prices on textbook rentals. However, this convenience comes at a large cost for most students, which is why Amazon created its Prime student discount.
The Amazon Prime student discount gives you 50% off the original membership cost, offering $7.49 per month for students. To get this exclusive offer, you go to the Prime student sign-up, complete the sign-up form, and click on the verification link sent to your email to verify your email address.
Aerie
Looking for affordable leggings and comfortable outfits for long study days or yoga breaks? Aerie offers many different ways to save money, even though they do not currently offer a specific Aerie student discount.
You can refer a friend to get 25% off your next purchase, sign up for their Real Rewards, which allows you to save up points from purchases to earn rewards, and sign up for their credit card that gives you 20% off your first purchase when you open and use it on your purchase.
All of these great deals give you all of the comfortable clothes you could desire while giving your wallet a break.
Forever 21
Forever 21 is the place to go when you are looking to move your wardrobe to more of a forward, confident style. However, keeping up with the latest trends can sometimes become costly, so avoid adding credit card debt and take advantage of Forever 21's student discounts!
The Forever 21 student discount is very generous and gives an extra 20% off when you join and verify your student status with UNIDAYS.
Ulta
Although an Ulta student discount is not currently offered, they offer many different options to make your shopping experience more stress-free.
On top of offering a section for "Today's Coupons" that shows all the relevant coupons for each day, they also have an Ultamate Rewards Program which allows you to earn points and redeem them on products and services.
If that's not enough, Ulta also has a rewards credit card that gives you 20% off your first purchase when you open and use your credit card.
H&M
H&M values creating products that allow its customers to express themselves and choose a more sustainable lifestyle. Although their products already greatly reflect their values, the H&M student discount makes it easier to find affordable, unique clothing.
The H&M student discount gives you an extra 10% off when you sign up and verify through StudentBeans. The best part is that they also let you combine this discount with sales and already reduced items. However, you cannot use multiple discounts at the same time or with special collections.
ASOS
Similarly, the ASOS student discount gives you 10% off of full-price items, making their higher-end products more reasonably priced for students not wanting to forfeit their style through college.
Zara
Zara is another high-end company that students all covet the ability to still shop at while having the budget of a college student.
Although a Zara student discount is not currently offered, they often have large clearance and sales events that allow you to keep up with the newest styles and brands.
Madewell
Madewell is also joining in on giving student perks with their 15%-off Madewell student discount. This is available both online and in stores!
Online, you first need to create a Madewell Insider account, where you will also receive additional perks, verify your student status by uploading documentation, and then shop away! In-store, all you have to do is show your student ID at check out, and yes it definitely is that easy!
Lulu's
Are you wanting a high-quality outfit for an upcoming holiday or event but don't want to spend a fortune? Are you in need of a bridesmaid or guest dress for your classmate's wedding?
Lulu's student discount has you covered, offering affordable, high-end classy outfits at 10% off when you sign up and verify your student status through StudentBeans.
Nike
More into higher-end workout clothes? Then look no further, because Nike's student discount is definitely for you!
The Nike student discount gives you 10% off purchases after verifying your student status with SheerID. This discount is eligible for college and university students, and even high schoolers age 16 or older can take advantage of this amazing deal!
Adidas
If you prefer Adidas products over Nike, the Adidas student discount gives you some more perks by giving you 15% off and free shipping if you sign up and verify your student status through UNIDAYS.
Gymshark
Gymshark has developed an image of providing high-end, quality workout clothing. However, if you want to keep up with workout fashion trends, this can become costly, so the Gymshark student discount is definitely for you!
The Gymshark student discount gives you 10% off sitewide when you verify through StudentBeans. The best part is this discount even applies to their new launch of the Vital and Sweat collection.
Foot Locker
So enough talk about clothing discounts—where are all the shoe discounts at? Personally, I like to spend more money on shoes than clothes, so I find these next couple of discounts super appealing!
When you sign up and verify your student status with Student Beans, you will have access to the Foot Locker student discount, which gives you a 20% discount when you spend $99+.
Crocs
The Crocs student discount gives you an amazing deal so you don't break the bank on comfortable shoes! it's 25% off, plus it can be stacked with items on clearance. The only requirement is to verify your student status and register at StudentBeans and all these benefits can be yours!
Saucony
For those that are into running but do not want to let go of their quality running shoes because of the higher prices, the Saucony student discount also gives you 10% off when you sign up through StudentBeans.
Pandora
For those who like the finer things in life, the Pandora student discount gives 10% off your jewelry styling when you verify your student status via StudentBeans or ID.me.
Stanley
If you stay up to date with the current trends and fads, then you know that Stanley cups are super popular. What if I told you that there is a student discount? The Stanley student discount is an exclusive discount that you have access to after you verify your eligibility with ID.me.
School Supplies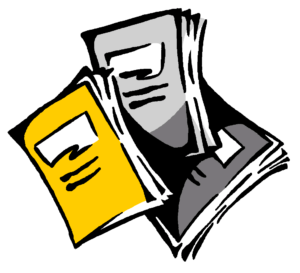 Lenovo
On top of the additional costs of becoming an adult, let's not forget how costly quality school supplies can be for students. Laptops can be super pricey if you do not look in the right places. Luckily, we have got you covered!
The Lenovo student discount gives you an extra 5% off when you verify through ID.me, which can go a long way!
Apple
The Apple student discount makes certain pricing options available for current and newly accepted college students for laptops and iPads. Apple also offers this pricing to new and current college parents in case they are looking for the perfect graduation gift!
They also further this discount to faculty, staff, and homeschool teachers of all grade levels so that their improved technology can assist with education for future generations.
Microsoft
With Microsoft's large variety of products and services, they offer very generous discounts.
The Microsoft student discount is offered to K-12 and higher-education students, parents, and faculty year-round for an educational discount of up to 10% off select products, which includes Surface devices.
You can also save 50% on premium apps and storage with Microsoft 365 Personal and have Microsoft 365 for free for students and educators at eligible institutions with a valid educational email address.
Bose
School supplies don't just end when you have a laptop as a college student. Having quality headphones to help with concentration is extremely important.
Thankfully for students everywhere, the Bose student discount is offered to students after verifying their eligibility on ID.me. After that, the discount is automatically applied to orders of $199 or more.
FIGS
If nursing is in your future, you may have trouble finding affordable scrubs. Luckily, the FIGS student discount gives 15% off for students when they also verify their information through ID.me.
Audible
If you love to read while on the go, Audible has great offers to make catching up on your favorite books even easier!
Although an Audible student discount is not currently offered, their 30-day free trial with two free audiobooks allows you to try them out before you sign up to see if Audible is right for you.
If you realize that Audible is the perfect option for your busy schedule after your free trial, Audible is only $7.95 a month from that point forward.
Travel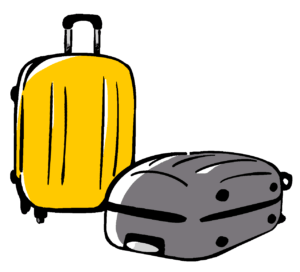 Checking off items on your bucket list while in college? Many travel companies know the importance of living your life now and not waiting. Airlines like Delta, United, and Spirit all offer student discounts for flights, and Hertz gives you affordable transportation at your destination!
Spirit Airlines
For those of you looking to travel and explore with friends, Spirit's student discount gives you access to many different perks that benefit not only you but your friends as well!
The Spirit student discount gives you 30% off a Spirit Saver$ Club membership for a year. This gives you access to their lowest fare rates for yourself and 8 additional guests, discounts on bags, and many additional perks.
Delta Air Lines
The Delta student discount allows you to unlock Delta's exclusive student-only pricing and save up to 60% on hotels!
All of these benefits are available to you once you verify your student status and join the StudentUniverse club, who has partnered with Delta to bring you these amazing benefits!
United Airlines
The United Airlines student discount gives you an exclusive 5% flight discount through their United App if you are between the ages of 18 and 23. You must also be a MileagePlus member and have your birth date listed on the MileagePlus account. If you haven't yet, sign up today!
This discount is available to book until December 31, 2023, so make sure to get out there and explore soon!
Hertz
So if you are anything like me, the problem is not always getting plane tickets or hotels but the fact that renting a car to travel always costs more since I am a college student.
However, the Hertz student discount gives you 15% off cars and 20% off vans if you are over 21. You still pay a surcharge for being under 25 like rental car companies normally charge, but with their Hertz student discount, it can help relieve some of this financial burden.
It is important to note that you must also have your current student ID, have had your driver's license for more than a year, and have a credit card in your name to make the booking and to have present at the location when picking up your vehicle.
Car Insurance
While we are on the subject of vehicles, let's talk about how expensive car insurance can be for students. It would be great if they offered some sort of incentive plan that rewarded students who were cautious and studious. Thankfully, this program exists!
GEICO
The GEICO car insurance student discount gives you the ability to save $100, $150, or even $200 on an auto insurance policy.
These benefits include a good student discount, which is for those maintaining a "B" average or better; the good driver discount for those who have not been in an accident in the last 5 years; and additional organization discounts for members of select alumni associations and colleges.
Get a free quote today to see if the GEICO student discount is for you!
Progressive
Progressive car insurance also offers a similar student discount. The Progressive student discount has the good student, distant student, and teen driver discounts.
The good student discount, which is about a 10% discount, is offered to students under the age of 23 with a "B" average or better.
The distant student discount is available if you are 22 years or younger, go to a school that is 100 miles or more away, and do not own a car.
The last discount option is the one for teen drivers, which is available for those 18 years or younger.
To qualify for these discounts, you will need to be on someone else's insurance policy and not your own. You can find more information on Progressive's student discounts and policies on their website in order to find the best option for you!
Food Discounts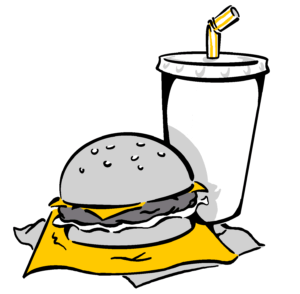 For all of the college foodies out there that love to cook or go out to eat with friends, there are plenty of student discounts and perks available for you!
Grubhub
The Grubhub student discount membership is available to select universities that have partnered with Grubhub in order to make it easier for students to afford healthier food options with the convenience of Grubhub delivery.
Piada Italian Street Food
The Piada Italian Street Food company understands the stress of finding healthy, filling meals all at the budget of a college student.
Thankfully, their Piada student discount gives you any entree and a large fountain drink for only $8 when you show your student ID at the register. This offer is valid from 2pm-5pm Monday through Sunday and is available all day Wednesday.
Thrive Market
Thrive Market saw the importance in making their services available to everyone through their generous Thrive Market student discount. They believe that healthy foods should not be just for those who can afford it but that we all should have access to healthy foods.
Students have the option to obtain a one-year free membership, with access to member-only benefits, due to their increased financial need with college expenses.
KIND
Another health company that has followed the approach of Thrive Market is KIND. Having healthy snacks on the go is super important to keep your energy up between studying and rushing between classes and work.
With the KIND student discount, students can have 15% off sitewide when they verify their identity with ID.me in their cart or at checkout.
MyProtein
MyProtein is another great option for all of those trying to achieve their fitness potential. They aim to provide a wide range of quality healthcare products like protein powder, vitamins and minerals, and high-protein foods.
The MyProtein student discount gives you a very generous 40% off plus free shipping when you sign up with either MYUNIDAYS or StudentBeans.
Walmart+
A Walmart+ subscription is also a great resource to have because of the amazing benefits that it gives students who are often too busy to shop. Although there is not currently a Walmart student discount, there is a great Walmart+ package that they offer.
The subscription is $12.95 per month with a 30-day free trial to see if it is something that interests you.
A Walmart+ subscription gives you free streaming with Paramount+ and Pluto TV, free delivery, free shipping, savings on fuel, rewards, mobile Scan & Go, early access to product releases, special prices and deals, and returns from the comfort of your home.
_________________________________________
This is not an exhaustive list! Companies are becoming more and more understanding toward students as they navigate having to pay for more on their own on top of the increasing tuition prices we have today.
While researching each of these discounts and perks, I was shocked by how many of them I had no idea about! As a fellow current student, I will definitely be using these for myself and researching more before I make my purchases!
The more you know!