The ACCUPLACER is a test designed for students to help determine which classes they are ready for at the college level. This means the ACCUPLACER is an important factor in determining how your continued education will go, so it is crucial that you take the ACCUPLACER seriously. We created the free ACCUPLACER test prep course to ensure that test takers like you have the information and knowledge to succeed on your ACCUPLACER exam! Your success is our passion, so please check out all of the free content we've provided below!
ACCUPLACER Test Information
General test information is some of the most important information you can review and learn before your test. It allows you to navigate your exam with confidence since you know the "lay of the land". So, let's examine the information that every ACCUPLACER test taker needs to know!
As mentioned before, your ACCUPLACER score is used to determine how prepared you are for the college level. However, the ACCUPLACER meets the assessment needs of high schools, community colleges, four-year colleges, and technical schools. A key part of preparation is knowing your options. In this case, you should review all of your continued education options to be sure that the ACCUPLACER is accepted by all of the institutions that you are looking into.
The ACCUPLACER assessment is computer-adaptive, meaning that the test is personalized for each student; each test question determines the difficulty of the next question, and each individual test will be different for each test taker. The ACCUPLACER is special in this way because it helps place students where they are most likely to thrive in their academic pursuits. It should be noted that due to this adaptive format of the exam, the ACCUPLACER is offered in a computer format only.
In addition, the ACCUPLACER is not timed, so take your time reviewing and processing each question. This test is used to measure your aptitude, so take the extra time to think through each problem.
The ACCUPLACER exam covers the following subjects: Mathematics, Reading, and Writing. International students may need to take the ESL (English as a Second Language) portion of the ACCUPLACER exam if English isn't their first language. The ESL test includes sentence meaning, language use, reading skills, and listening skills. For a review of each subject test, check out the ACCUPLACER course associated with it below.
ACCUPLACER Writing Review Course
The Writing section of the ACCUPLACER involves writing one essay that will be examined and scored to determine the writing ability of the test taker. Your ACCUPLACER Writing score will be evaluated by more than just your ability to write about a topic; test taker's writing skills will be graded in several key areas that are important for anyone going into continued education or a professional career.
We created the ACCUPLACER Writing Course to make sure you are prepared with the writing skills and understanding necessary to maximize your score and help you in the professional setting!
The following areas are things you should focus on in your preparation:
clear perspective
efficient organization
proper grammar and spelling
evidence to support your ideas
development throughout your essay
A clear perspective in your article will focus your essay around a central idea. For example, you may be asked to agree or disagree that your family determines who you are as an adult. If you choose to agree with this idea, you wouldn't want to stray from that idea by advocating that the modern divorce rate needs to be improved. This idea clearly doesn't focus towards the main idea. Although almost any idea you put in your essay can be used to support your larger point, be sure that your ideas do not drive you away from your point. The previous point could be changed to focus on your central idea by giving an example of how a divorce may have shaped someone that you know. This, in turn, supports your central idea and keeps your essay moving towards your perspective on the prompt.
Organization of your essay should allow your reader to easily follow your ideas. As a general rule, you want an introduction to your central idea, supporting ideas/examples, and a conclusion that ties your evidence into your central idea. This format allows the reader to clearly follow your point and layout. A lack of introduction or conclusion may leave the reader feeling they are thrown into a bunch of ideas without a perspective or left without a clear connection between your point-of-view and the evidence.
Proper spelling and grammar are very important as they can cause your article to seem professional or unprofessional. Even the best essay can be ruined by poorly worded phrases and misspelled words. The best practice to avoid errors is to re-read your article multiple times to catch errors you may have made originally.
If an essay was a hamburger, evidence and development are the meat. When you take a point-of-view in your essay, you're supporting a certain perspective. If you give no reasons why you have a certain perspective, the reader won't believe your point. Be sure to brainstorm what evidence you can use in your article before you start! Having the layout of your evidence and ideas prior to starting your essay will allow you to build upon your ideas as you write.
If you focus on these key ideas when writing your essay, you will succeed! If there is no time limit on your Writing essay, take your time. Try to brainstorm some possible ideas that support your central idea beforehand. From there, write your rough draft.
After you've written the first draft of your essay, read it a few times and make sure everything in the essay contributes to your main idea. If any part doesn't support or deal directly with your central idea, edit or remove it. Be sure to check for grammar and spelling errors a few times as well.
In preparation for the essay, you may consider finding a few sample prompts online and writing a few essays. If you need extra help preparing for the ACCUPLACER Writing section, check out our ACCUPLACER Writing Practice Test and available study materials at the Mometrix Academy.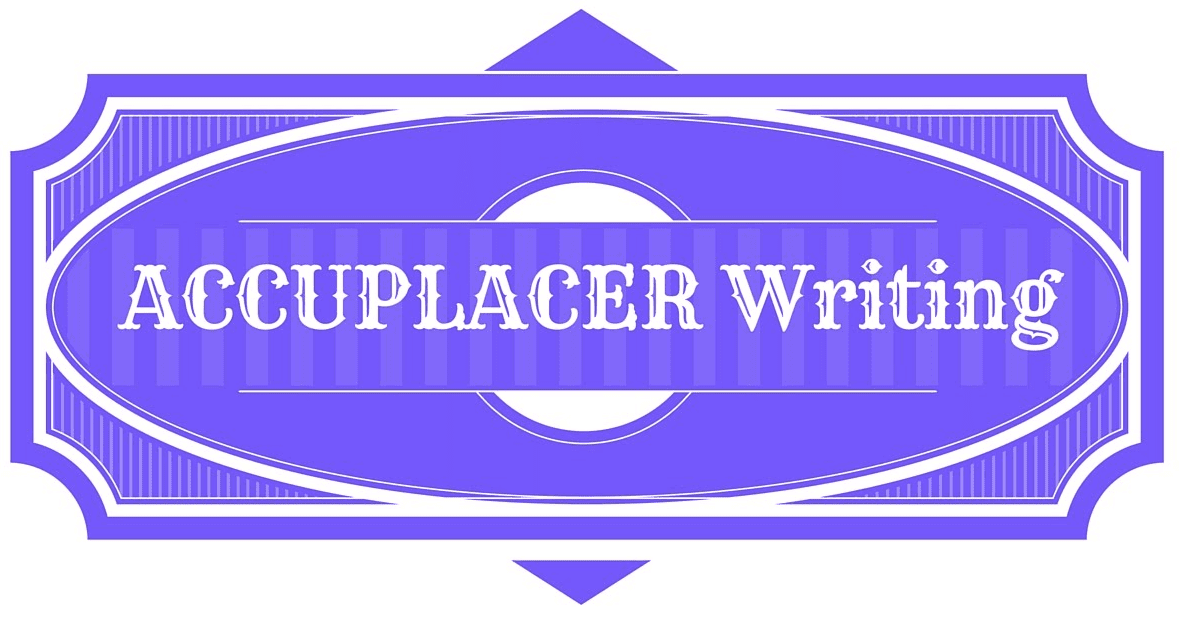 ACCUPLACER Reading Review Course
The Reading section of the ACCUPLACER is used to gauge the reading ability of a test taker by asking multiple-choice questions about a given reading passage or phrase. Our ACCUPLACER Reading Course will help to understand what material is on this test as well as what to study, so let's take a look! This course can be broken into two distinct sections: reading comprehension and sentence analysis. Each section contains 20 multiple-choice questions.
Again, there is no imposed time limit, so be sure to take your time and process each question.
Remember, most questions that are answered incorrectly are due to a reading error or a misunderstanding of the question. Both of these problems can be avoided by taking your time and re-reading the question.
The reading comprehension section is a more difficult section because it requires the reader to read between the lines. By this, I mean that the reader will be given a passage to read, and the test taker will have to determine things like the main idea of the passage. The way to approach these questions is to ask yourself questions about the purpose, support, and interaction in the material. If you are looking for the purpose, question yourself on why the passage was written and what the author wants you to know. The purpose is the central idea of the article, so the entire passage should support the central idea.
Supporting ideas are another important area. A question may ask you why a certain statement was in the passage. You will need to re-read the passage. The statement you are asked about is linked to other ideas, but only one of the answers will support why the statement is in the article. This can be difficult, so be sure to check out some practice tests in order to test and improve your reading comprehension skills. If you are looking for a practice test to gauge your reading ability, check out our ACCUPLACER Reading Practice Test!
The sentence analysis portion of the reading section is a little more straight-forward. However, this doesn't mean this portion is easy or not difficult. The concepts in this section are based more on relationships between sentences and the layout of sentences, which is easier to grab off of the page rather than reading between the lines like before. This portion of the Reading section revolves around the usage of grammar like verb tense and action/consequence relationships.
To prepare for this portion of the exam, be sure to review grammar rules over subject-verb agreement, verb tense, and independent and dependent clauses. Test takers will be asked to edit sentences as well as rewrite them, so your knowledge of these ideas is very important.
These two different sections will challenge the test taker's ability to comprehend ideas and evaluate grammar errors from given passages and proper improvements that can be made to them. Therefore, it is very important to get your feet wet in these areas by looking at sample questions.
We offer a sample practice test and videos that cover subject matter such as this, so take advantage of our free resources at Mometrix Academy! In addition, check out our ACCUPLACER Reading Practice Test, so that you can succeed on your ACCUPLACER Reading exam. Lastly, don't forget to look back over our ACCUPLACER Reading Course to refresh yourself later on!
ACCUPLACER Math Review Course
The last major section of the ACCUPLACER is the Math section. We created the ACCUPLACER Math Course to ensure that you were prepared for everything on the exam, so make sure to review the material a few times!
So, let's take a look at the math section. The math portion of the ACCUPLACER consists of three main areas:
arithmetic
fundamental algebra
and advanced (college) algebra.
The entire Math section consists of multiple-choice questions, but each of the main areas consists of different ideas and mathematical principles.
Arithmetic consists of basic mathematical operations like addition, subtraction, multiplication, and division. In addition, this portion covers percentages, ratios, estimations, fractional arithmetic, and basic geometry. These questions do not have many steps to get to the solution. So, these questions test more straight-forward math knowledge. This section contains 17 questions and will measure your ability to complete basic arithmetic problems.
The Elementary Algebra section consists of 12 questions. This section measures the ability to perform basic algebraic operations and to solve problems involving elementary algebraic concepts. Some important areas of study for this section are rational numbers, absolute value, addition and subtraction of polynomials, multiplication, and division of monomials, factoring, and algebraic word problems.
The Advanced (College) Algebra portion has a total of 20 questions. These questions will consist of more advanced algebra concepts, of which some are at the college level. Some of the topics in this section are algebraic manipulation (expanding and reducing polynomials), functions, coordinate geometry associated with algebra, determinates, factorials, and systems of equations.
To prepare for this section, practice tests are crucial. They will show you the types of questions you will see on the exam while allowing you to run through the same processes you need to know for test day. Practice tests can also show you math areas where maybe you aren't as prepared as others. If you need extra help preparing for the ACCUPLACER Math section, check out our ACCUPLACER Math Practice Test. There is also available content at Mometrix Academy and our YouTube channel! Lastly, review the ACCUPLACER Math Course if you need reminders on what you need to study or what is important.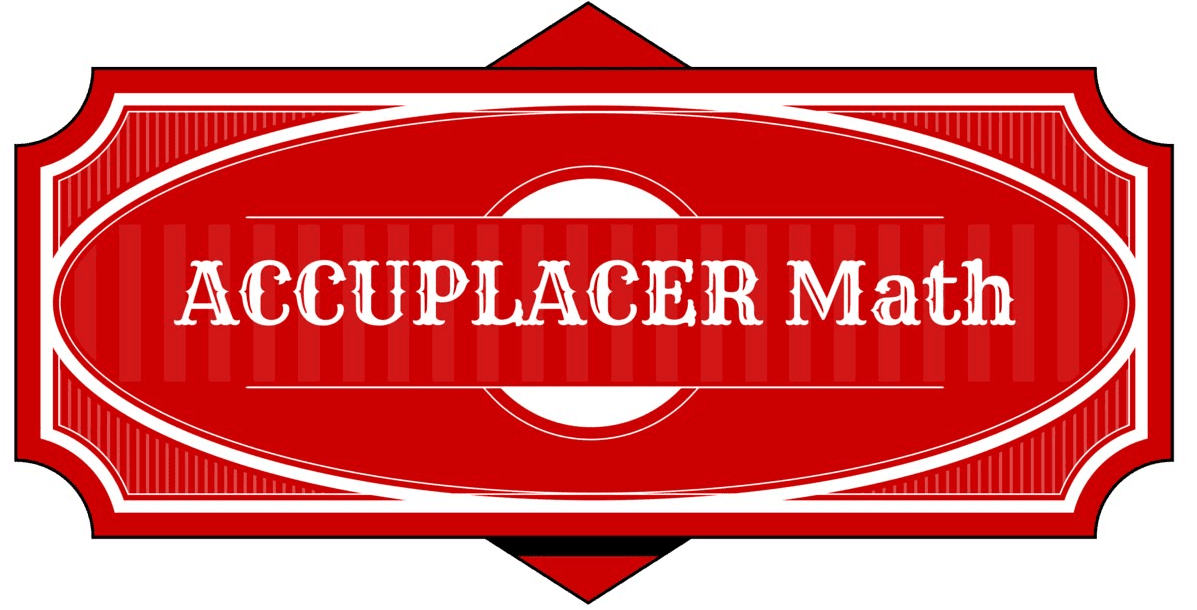 What You Need To Know!
In this section, we will examine some important questions that people often ask about the ACCUPLACER exam. Let's get started!
Q: Why take the ACCUPLACER tests?
A: The ACCUPLACER assessments allow student's ability to be evaluated in key areas that are important to continued education. If you are looking to go to an institution of higher learning, you may be required to take the ACCUPLACER tests. Many institutions use these scores to identify strengths and weaknesses in order to properly place students.
Q: Is there a time limit for the ACCUPLACER?
A: All of the multiple-choice subject tests are not timed. The Writing section of the ACCUPLACER is not normally timed either. However, some institutions require that the Writing section be timed, so check with your institution(s) to see if you need to have the Writing section timed.
Q: What do I need to bring with me to take the exam?
A: Depending on the testing center, you may be required to bring photo identification and other materials. Students taking the math portions of the ACCUPLACER do not need to bring a calculator as they are not allowed in the testing center. However for some math questions, the student may be allowed access to an electronic calculator within the testing software. So, be sure to check with your institution about any materials you may need to bring.
Q: What is the layout of the ACCUPLACER?
A: The ACCUPLACER is a series of separate computer-based tests that cover multiple subjects. All of the tests, except for the essay portion, are multiple-choice questions. The number of questions varies based on the test. For the exact number of questions and format of each section, check in the sections above.
Q: What is failing score on the ACCUPLACER?
A: There is no failing score! Students will be scored based on their demonstrated strengths and weaknesses on the test. Institutions that use these results have their own standards for placement, but students cannot receive a failing score on the ACCUPLACER.
If you need more help preparing for the ACCUPLACER exam, be sure to check out Mometrix's ACCUPLACER Study Guide and ACCUPLACER Flashcard Study System. Our ACCUPLACER course was created with you in mind, so be sure to review the blog in the future in case anything changes! If you have any other questions, check with CollegeBoard.