Mometrix University has a web app that allows Android and iOS users to access their courses just as they would on the mobile site. Pick up where you left off on your desktop or tablet and stay logged in so you don't have to enter a user name and password on every visit. Best of all the app is free; all you need to do is follow the device-appropriate instructions below:
For Android device users:
Go to Mometrix.com/university on your Android device.
Click the button at the bottom of the screen: "Add mometrix U to Home screen."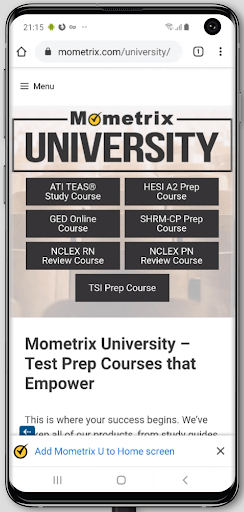 If you do not see the button displayed at the bottom of the picture above, follow these instructions: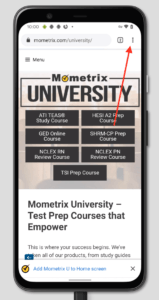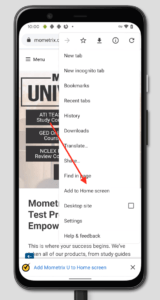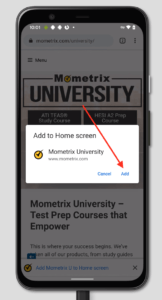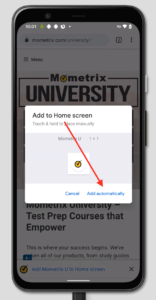 For iOS device users, follow these instructions:
Go to mometrix.com/university on your iOS device.
Click the share button.
Scroll down until you see the "Add to Home Screen" button, click it.
This will give you the option to add the web app to your device; click add.
Then look for the app on your home screen (it's the yellow check icon).
Open the app and log in using your Mometrix University credentials.