ILTS Social Science: Psychology Practice Test
Psychology is an interesting subject often taught to high school students. Psychology studies human behavior, which is an important skill for some careers. Psychologists can work in various environments and help others with their problems. If you're looking to make a difference by teaching psychology to Illinois students, you must first pass the ILTS Social Science: Psychology Exam.
You are given three hours and 45 minutes to complete the ILTS Social Science: Psychology Test. This computer-based test has 125 questions, all which are multiple choice. A passing score is 240 or higher.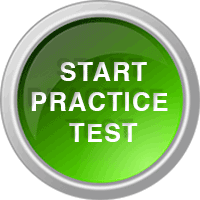 The test covers four subareas: social science foundations, history common core, human development and behavior, and personality theories and social behavior. You will be tested on concepts such as tools of social science inquiry, use of analysis, comparing and contrasting points of view, government, functions of law, U.S. and world economies, cultural and physical geography, human behavior and development, psychological concepts, main theories of personality, psychological disorders, sociology and anthropology. The test also includes questions pertaining to historical terms and concepts, migration and settlement, world affairs as they pertain to the United States, early civilizations, human development, physiology and behavior, sensation, perception, memory, language processes, motivation, personality, emotion, stress and coping, reactions to drugs, states of consciousness, treatment of psychological disorders, social psychology, and legal and ethical guidelines.
While it's good to be confident on test day, you don't want to overdo it. Make sure you know all the important concepts by taking the ILTS Social Science: Psychology Practice Test. It will assess your strengths and weaknesses, so you know which areas you need to study. This study aid is 100% free, so you have nothing to lose by trying it.
Take your studying a step further by perusing the ILTS Social Science: Psychology Study Guide. This handy study tool is just what you need to succeed on test day. It will help you stay organized and on top of your studying so you can pass your exam with flying colors.
ILTS Social Science: Psychology Study Guide
Mometrix Academy is a completely free resource provided by Mometrix Test Preparation. If you benefit from our efforts here, check out our premium quality ILTS Social Science: Psychology study guide to take your studying to the next level. Just click the ILTS Social Science: Psychology study guide link below. Your purchase also helps us make even more great, free content for test-takers.
ILTS Test
Provided by:
Mometrix Test Preparation
Last updated: 12/21/2017