AEPA Earth Science Test

Arizona educators are required to demonstrate subject mastery by taking the Arizona Educator Proficiency Assessments (AEPA). The AEPA series of tests is a group of examinations that the State Board for Educator Certification (SBEC) created to determine that educators have the necessary knowledge to teach Earth Science to students in the Arizona public school system. The Educational Testing Service administers the tests at an official testing center.
The AEPA Earth Science Study Guide will prepare you for the 100 selected-response questions on your Earth Science Examination, which will assess the general and specific teaching skills needed to become a certified Arizona educator. The AEPA Earth Science Practice Test will prepare you for the different sections of the test. The practice questions will introduce you to the nature of the questions that you will be answering when you take your official test. It will also be helpful for you to gather additional resource materials, such as your college textbooks, to help you prepare for your test.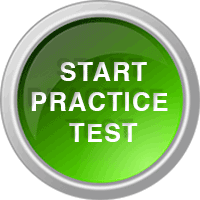 You will find that 22% of the questions cover content on the Characteristics of Science. Study the concepts for Origin and Evolution of the Earth System, which quizzes you on 17% of the test subject matter. About 22% of the test covers material on Geologic Materials, Processes, and Cycles. The remainder of the test covers 22% of questions on Hydrosphere and atmosphere and about 17% of the questions on Astronomy. You'll need to register for your exam and arrive early to the testing center so that you will be calm and relaxed enough to do well on your test.
You can expect to see 100 selected-response questions on your test, which will be presented to you using a computer-based format. You will need to achieve a score of 240 to receive your certification. Your score will be available for you within 1-4 weeks after your testing date.
AEPA Earth Science Practice Test

Mometrix Academy is a completely free resource provided by Mometrix Test Preparation. If you find benefit from our efforts here, check out our premium quality AEPA Earth Science study guide to take your studying to the next level. Just click the AEPA Earth Science study guide link below. Your purchase also helps us make even more great, free content for test-takers.